Discover St. Augustine's Hidden Gems
Climb aboard Old Town Trolley Tours of St. Augustine, and let us be your guide to the Ancient City's wonders. Our immersive 90-minute tour takes you on a captivating adventure, from the site where Ponce de Leon first set foot ashore to unique attractions like the renowned Alligator Farm. With the freedom to hop on and off the trolley at your leisure, you can delve deeper into the city's hidden gems and linger at your favorite stops.
Our knowledgeable and entertaining local conductors are the heart and soul of the tour. Drawing from their passion for history and a knack for storytelling, they bring St. Augustine's rich heritage to life. Discover the tales of the city's first settlers, experience the enduring Spanish influence that permeates its streets, and marvel at iconic landmarks like the formidable Castillo de San Marcos Fort—the oldest European fort of its kind still standing. From the architectural marvels of The Ponce de Leon Hotel, now Flagler College, to the charm of the oldest wooden schoolhouse, every corner of St. Augustine holds a story waiting to be told.
At Historic Tours of America, we recognize the importance of safeguarding these cultural treasures, ensuring that they continue to inspire and educate. By choosing our tours, you become a part of our mission to support the local community and preserve the historical fabric of this extraordinary city.
Embark on a spine-chilling journey through the shadowy realms of St. Augustine's haunted history with Ghosts & Gravestones Tours. Step aboard the Trolley of the Doomed and prepare to be captivated by your Ghost Host's mesmerizing tales of misfortune and paranormal encounters. As the ancient city unfolds before you, you'll discover the secrets of Tolomato Cemetery, where apparitions roam the sacred grounds long after nightfall. Keep a watchful eye while passing the old City Gates, as the spirit of young Elizabeth, a victim of yellow fever, may wave from beyond. Experience an up-close encounter with the town's most haunted building, the infamous Old Jail. This eerie site, listed on the Florida and National Register of Haunted Places, has witnessed countless documented paranormal activities. Uncover all these mysteries and more.
Join us in St. Augustine, where history comes alive and unforgettable memories are made. Experience the magic of this timeless destination, from the sun-drenched beaches to the awe-inspiring monuments, and uncover the secrets that have shaped St. Augustine's place in American history. Historic Tours of America is honored to showcase the beauty and significance of St. Augustine, and we invite you to be a part of this extraordinary journey.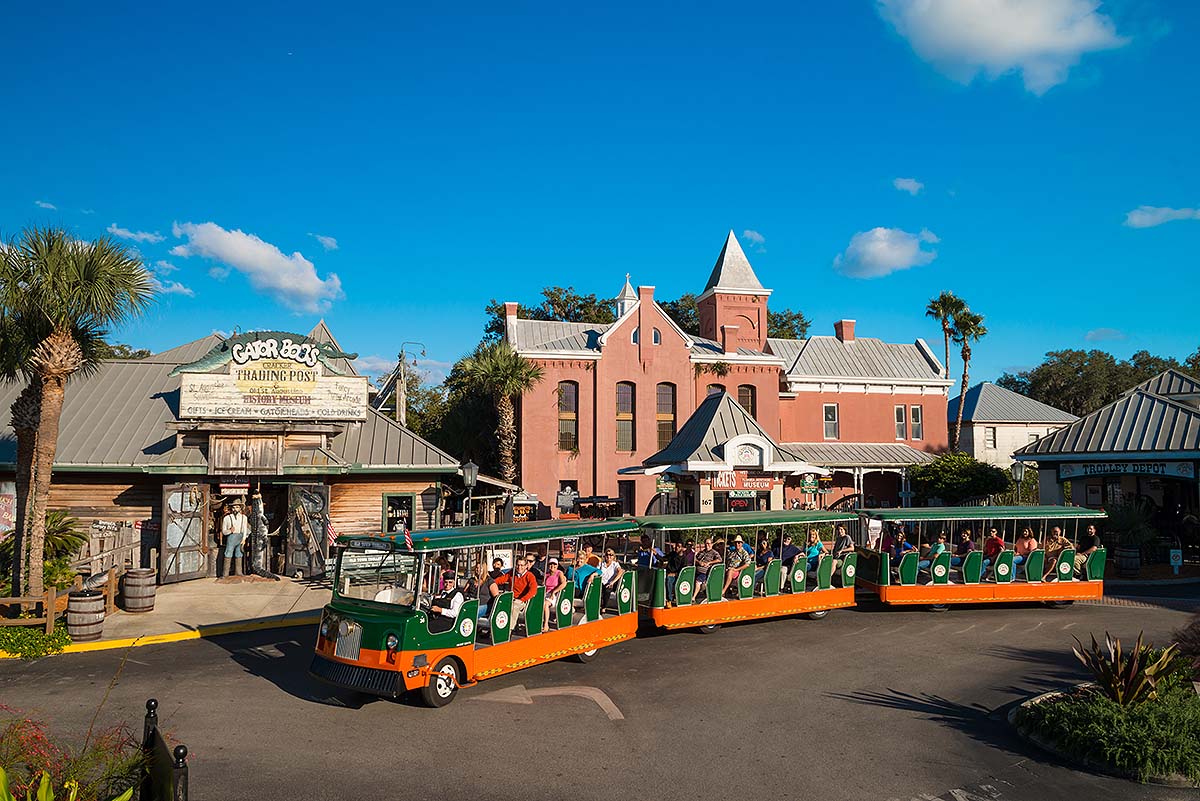 TICKETS
Choose Your Tickets
Whether you're just breezing through or enjoying an extended stay, we've got several options to choose from to help you maximize your time in St. Augustine and still see the best first!
TOURS
Discover Amazing Tours in St. Augustine
MUSEUMS & ATTRACTIONS
Step Back in Time and Explore St. Augustine Culture
Our Free Hometown Pass is the best way to entertain visiting friends and family!
All residents of St. Johns County can take advantage of some of our tours and attractions for FREE when accompanied by an adult full-fare paid guest.* It's Simple, Fast & Best of all… Free!