Potter's Wax Museum is located on Orange Avenue in historic St. Augustine and offers visitors a unique opportunity to see some of the world's most famous people up close.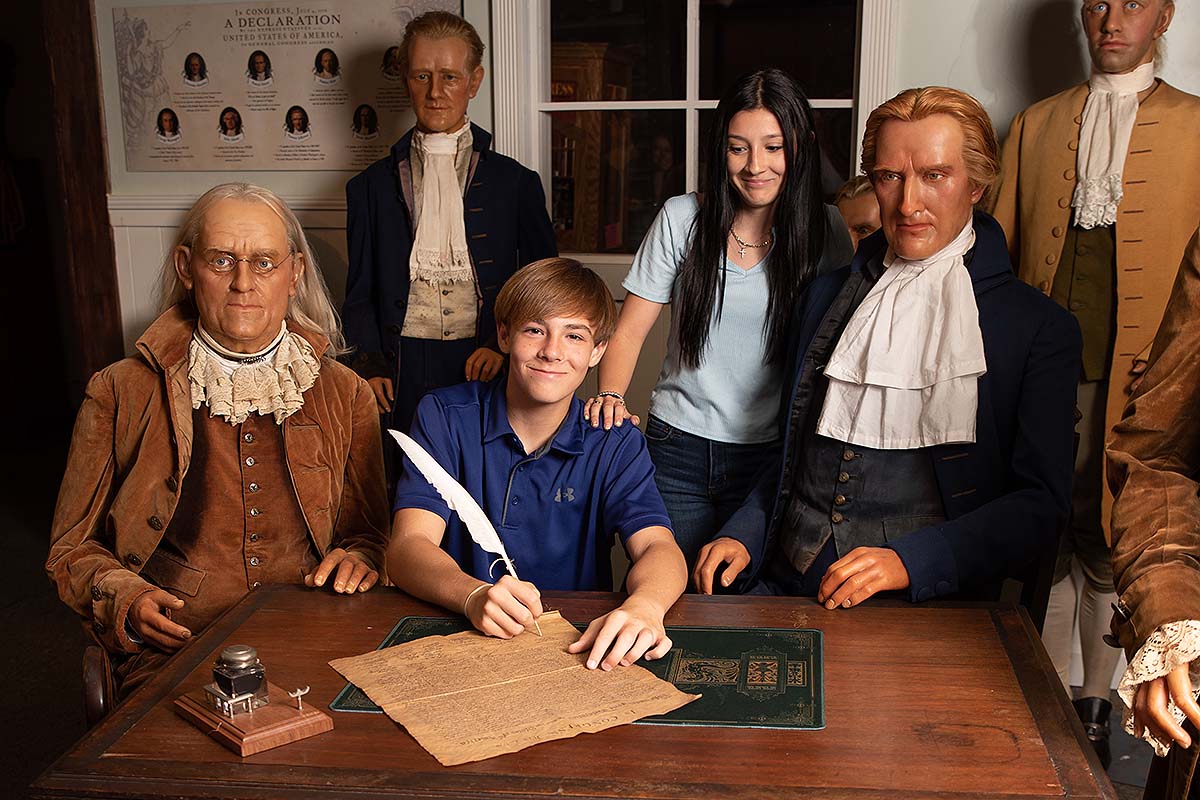 America's first and oldest wax museum was founded by George Potter, a man who traveled around the world as a young child with his family. It was during one of his many trips that Potter visited a London wax museum and became inspired to create his own wax sculptures in America.
Potter's opened in 1948 and is home to more than 160 wax figures including celebrities, sports stars, dignitaries, politicians, entertainers, historical people, and more.
A visit to today's Potter's Wax Museum is as fascinating and entertaining as it was when this beloved St. Augustine attraction first opened its doors. You'll stand next to Harry Potter, his friends Hermione and Ron, and his mortal enemy, Voldemort. You'll see Presidents Abraham Lincoln and George Washington, John Adams, and others. Benjamin Franklin, Cleopatra, Ponce de Leon, and Elvis are also here – along with Annie Oakley and Davy Crockett. Imagine looking Michael Jordan in the eyes and getting your picture taken next to Henry VIII and all of his wives.
Potter's figures are known for their remarkable likeness to the characters they represent due to the process that's used to create them. Each one is custom-tailored with real hair placed on one strand at a time. The eyes are handmade in Germany and the hands are sculpted in Belgium.
Come with the family, bring your group or come on your own. Be sure to bring your camera – photography is not only allowed, it's encouraged!
Potter's Wax Museum welcomes groups, schools, adults, and children of all ages.