Gain a greater understanding of the evolution of Florida, the people who helped shape its future, and the rich past that it represents at the St. Augustine History Museum.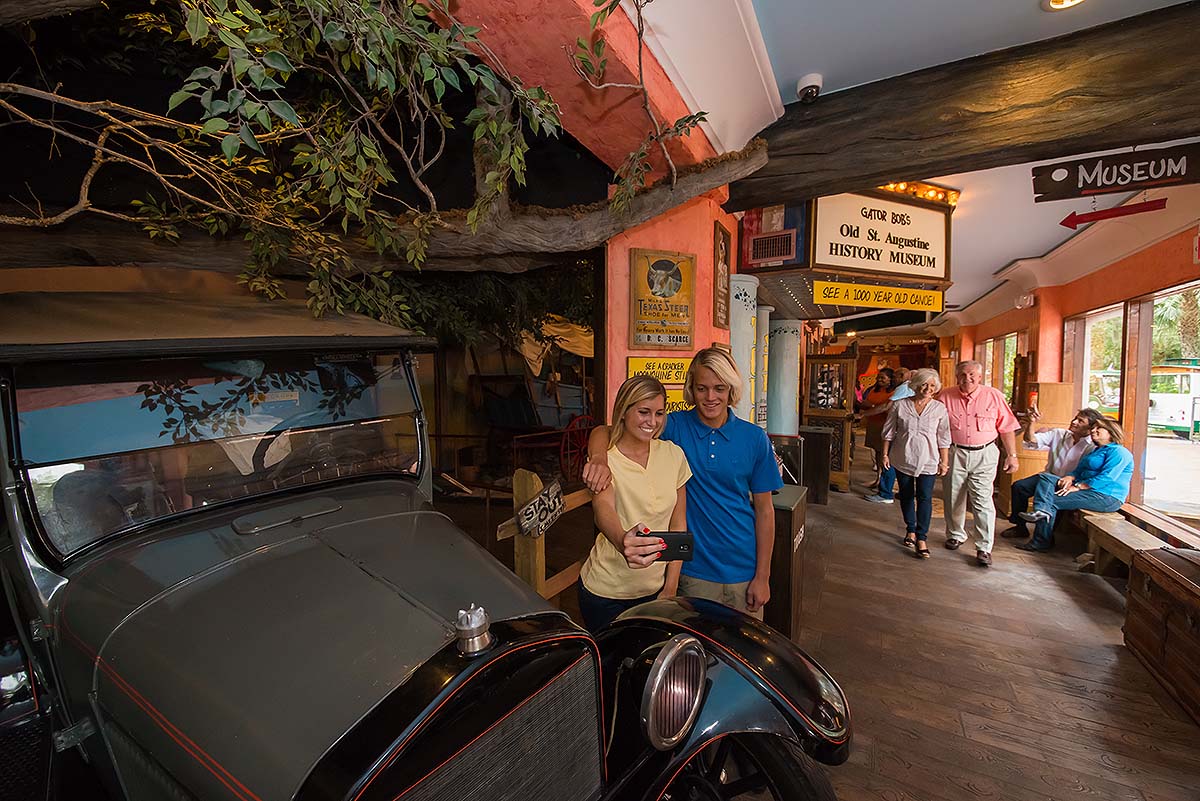 Stroll through a myriad of displays and exhibits to learn how four different nations ruled over this quaint beach town and how each one made an indelible mark on its culture and personality.
In the St. Augustine History Museum, a Spanish treasure room showcases a magnificent collection of items found on actual sunken ships. A Timucuan Indian Village and Florida Cracker trading post provide an up-close look at how the earliest settlers lived and made a living.
Visitors will learn the amazing facts about the different periods of St. Augustine's history where the British, Spanish and French dominated the city and how it came to be a part of the United States of America. More than four centuries of war, government and heritage are featured throughout the museum's various displays.
Discover Henry Flagler's undeniable influence upon the city, from his stunning architectural masterpieces that still stand throughout St. Augustine, to his historic triumphs in the railroad industry.
The St. Augustine History Museum is an ideal stop for guests of any age – an educational and enlightening experience that offers an in-depth look at Florida's amazing history.