Welcome to Savannah
Magnolia trees draped in Spanish moss line the avenues, framing exquisite Southern homes and accentuating the warmth and beauty of Georgia's very first city. In Savannah, no matter what the season, there's an abundance of charm and welcoming hospitality.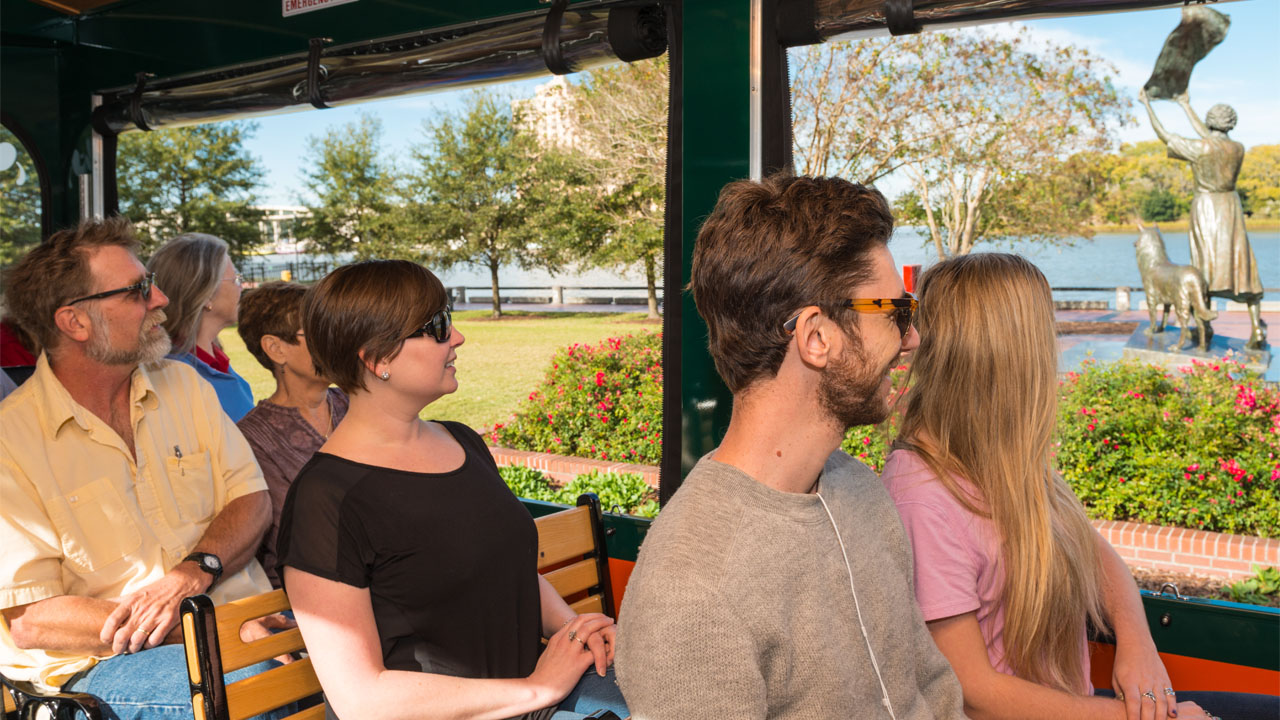 A picturesque city, Savannah has much to offer people of every age. From a timeline that begins in America's earliest days, to a lineup of influential, pioneering residents, Savannah is brimming with marvelous history, intriguing attractions, art, culture and nightlife. To see it all and gain a bit of knowledge about the city's past, hop on board Old Town Trolley Tours of Savannah where you'll experience a journey filled with humor and history, entertainment and the best of Savannah.
Get to know Savannah
Savannah's original orange and green trolleys have been thrilling guests for more than a quarter of a century, transporting them to spots like the birthplace of Girl Scouts Founder Juliette Gordon Low, the city's array of quaint squares and the famous Sorrel-Weed House. On the Old Town Trolley, visitors get an ideal mix of historical icons, local sights of interest and superb architectural landmarks.
Explore at your own pace
Along the way, our friendly conductors provide a fascinating and funny narrative filled with information about Savannah. When on the Old Town Trolley Tour, you can explore the sights at your own pace, linger as long as you wish at any of the stops and simply board the next trolley when you're ready—our trolleys come along at regular intervals to make it easy and comfortable.
Here are just a few reasons why Old Town Trolley is the best sightseeing tour in town:
100% Satisfaction Guarantee*
Most frequent service means less waiting
FREE discount coupons to area attractions and restaurants
Over 100 Points of Interest
Exclusive Stops
We pick up and drop off approximately every 20 minutes at all of our convenient stops