Embark and Explore...
As you board our iconic orange and green trolleys, prepare to embark on an unforgettable exploration of Washington DC's remarkable attractions. Old Town Trolley Tours of Washington DC offers a perfect blend of entertainment, education, and convenience. Our fully narrated tours provide fascinating insights, entertaining anecdotes, and a deep appreciation for the city's historical significance. From the majestic United States Capitol Building to the solemn memorials honoring heroes of past and present, each stop reveals a unique chapter in our nation's history.
Marvel at the Lincoln Memorial, a beacon of hope and inspiration, and discover the touching stories behind the Vietnam Veterans Memorial and the World War II Memorial. Delve into the fascinating exhibits at the Museum of American History, and learn about the events that unfolded at Ford's Theatre, forever marking the course of our nation. With the freedom to hop on and off at your leisure, you can savor the experience, explore charming neighborhoods, and indulge in shopping and dining throughout the city.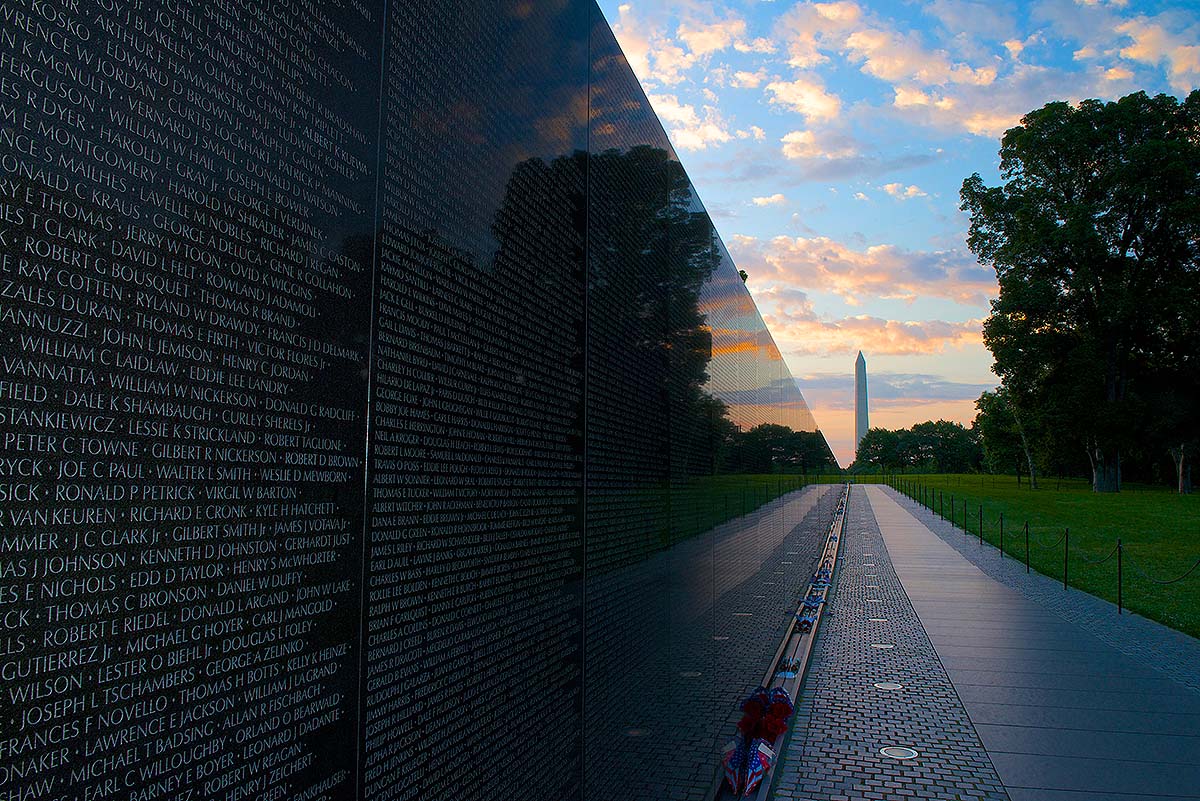 A Tour with a Tranquil Glow
Experience the magical allure of Washington DC by moonlight with our Monuments by Moonlight Tour. Traverse the city's most famous sights, such as the Lincoln Memorial, Vietnam Veterans Memorial, and Martin Luther King Jr. National Memorial, bathed in the tranquil glow of the moon. Our knowledgeable conductors share amusing anecdotes, historical facts, and even spine-tingling tales of ghostly sightings. It's a truly magical way to appreciate the beauty and significance of our nation's capital after dark.
These landmarks serve as living memorials, connecting us to our roots and instilling a sense of pride and patriotism. By showcasing the rich American history of Washington DC, Historic Tours of America fosters a deeper appreciation for our nation's heritage. Through partnerships with local organizations, educational initiatives, and community events, we strive to make a positive impact and contribute to the vitality of Washington DC.
Hallowed Grounds
Pay tribute to the brave men and women who have served our country at Arlington National Cemetery. Hop aboard our Arlington National Cemetery Tour and journey through this hallowed ground. Explore the significant points of interest, including the Tomb of the Unknown Soldier and the changing of the guard ceremony. Experience the immense sense of patriotism as you view the headstones that bear witness to the sacrifices made in defense of our freedom.
Join us as we celebrate the enduring legacy of Washington DC and its extraordinary attractions. Let us be your guide to the city's timeless charm, awe-inspiring monuments, and architectural wonders. Explore the captivating history, immerse yourself in the vibrant culture, and create cherished memories that will last a lifetime. Historic Tours of America is honored to showcase Washington DC and share its profound contributions to America's rich tapestry. Together, let us preserve and treasure the heritage of our nation's capital.
TICKETS
Choose Your Tickets
Whether you're just breezing through or enjoying an extended stay, we've got several options to choose from to help you maximize your time in DC and still see the best first!
TOURS
Discover Amazing Tours in Washington DC
SPECIALTY TOURS
Maximize Your Time by Taking our Washington DC Excursions
Our Free Hometown Pass is the best way to entertain visiting friends and family!
All residents within the District of Columbia as well as within a 50-mile radius of the District can take advantage of some of our tours and attractions for FREE when accompanied by an adult full-fare paid guest.* It's Simple, Fast & Best of all… Free!