Old Town Trolley also offers a unique brand of transportation that we refer to as "Transportainment". "Transportainment" is a combination of transportation and entertainment that allows your group to receive a highlight tour of the city as you make your way from one location to another.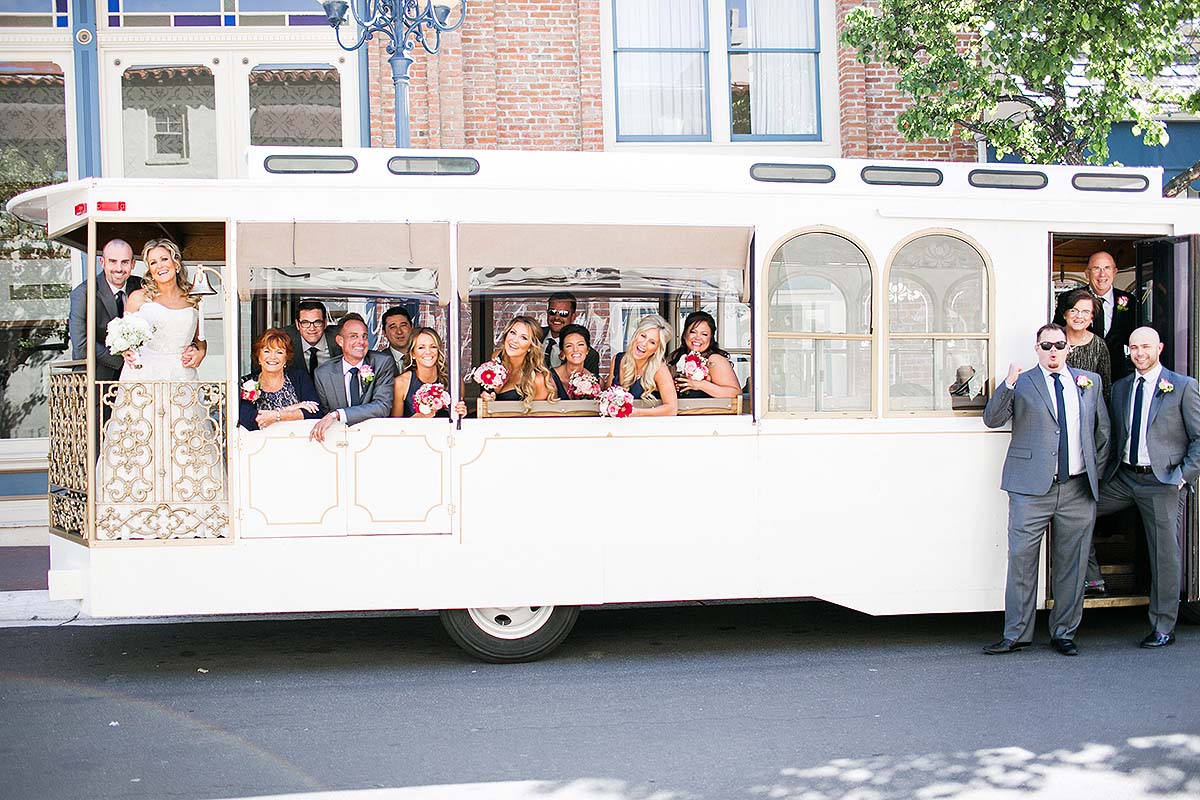 This service is perfect should you decide that you would like a different method of transportation for a special event that you will offer while in San Diego. In combination with our historic trolleys and excellent guides, our transportation services add a perfect touch to any off-site event and have become the premier method by which groups transfer themselves from one location to another.
Our wedding trolley "Bella" is available for any special occasion that would be a cause for celebration; especially weddings. Our elegantly beautiful trolley, chauffeured by our professional tuxedo-clad drivers, can seat a maximum capacity of 22 and will ensure that your group arrives in style! Red carpet treatment awaits aboard our classic charming trolley: "Bella". Services are available for private charter year-round between the hours of 8:00am and midnight.
Photo Credits: Dawn Grob/Imagine Photographic Images, Patty Brutlag/Petula Pea Photography and True Photography.