Whether you call Miami home or you're visiting for a sun-drenched vacation, the South Florida metropolis places you in an ideal location to explore even more of Florida. From the Florida Keys to the Bahamas, St. Augustine and Palm Beach, each destination has a unique appeal and special flavor. Make the most of your vacation in Miami by tacking on a weekend getaway to one of these locales. And if you live in Miami, this is your guide to taking advantage of all the Sunshine State has to offer within a few short hours of your doorstep.
Key West, Florida
As the southernmost city in the continental United States, Key West is known for its free-spirited "come as you are" attitude. At five square miles, it's surrounded by the Gulf of Mexico and the Atlantic Ocean with a thriving coral reef just offshore. Old Town Key West is where you'll find Duval Street, the heart of the island's nightlife and dining scene.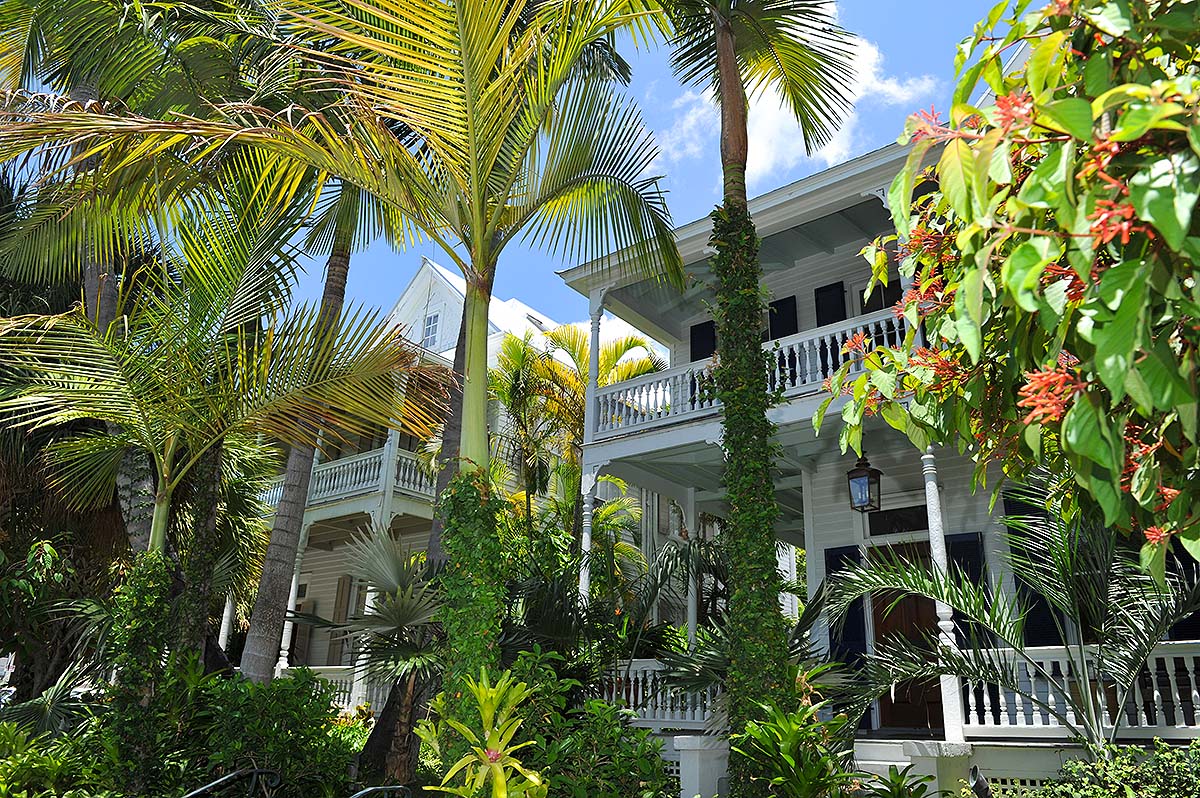 Things To Do
Offshore attractions are what make Key West unique. Since it's home to the third largest barrier reef in the world, it would be a shame to visit without a snorkel trip. It's also a prime destination for deep sea and flat fishing.
The beauty of the sunset is a cause for celebration every night. Take in the beauty from Mallory Square or aboard a sunset cruise.
To get the lay of the land, take an Old Town Trolley tour. You'll be able to hop on and off at various points of interest around the island, from the Southernmost House to the Historic Seaport. You can even opt to take advantage of the tour's transportation services and itinerary guidance for not just one, but two days of discovery.
Travel Essentials
Key West is a casual destination, so pack light. Don't forget a swimsuit, sun hat, sunscreen and flip-flops. To capture all the fun of this island paradise, it's not a bad idea to bring a waterproof camera or GoPro with you.
Getting There
From Miami, take the Overseas Highway through the Florida Keys until it ends. Even though it'll take you about three and a half hours, it's a scenic drive you'll never forget. The Seven Mile Bridge is a highlight and there are plenty of great pit stops along the way as you travel through Key Largo, Islamorada and Marathon.
You can also opt to fly from Miami International Airport, which will get you to the island in less than an hour. The only catch is that flights are often pricey, considering it's a short weekend trip. If you happen to be flying in from another city, there's a good chance you'll be routed through Miami.
Where to Stay
The Ocean Key House is a classic upscale resort located at 0 Duval Street with harborfront views of the sunset and the lively Sunset Pier bar. If you're looking for a romantic, fine dining experience, the Hot Tin Roof restaurant is just the place.
If you're traveling on a budget with a large group, consider NYAH. Located in the heart of Old Town, just a block from the Historic Seaport, this guest house has all the charm of a historic conch cottage with the ability to sleep up to six people comfortably in one room.
St. Augustine, Florida
St. Augustine is a charming and historic city along the northeast coast of Florida and is famous for being the oldest continuously occupied city in the United States. It was founded on September 8, 1565, by Spanish admiral Pedro Menéndez de Avilés who went on to become Florida's first governor. Today, visitors come for its beautiful Spanish Revival architecture, charming restaurants, and Ponce de Leon's Fountain of Youth.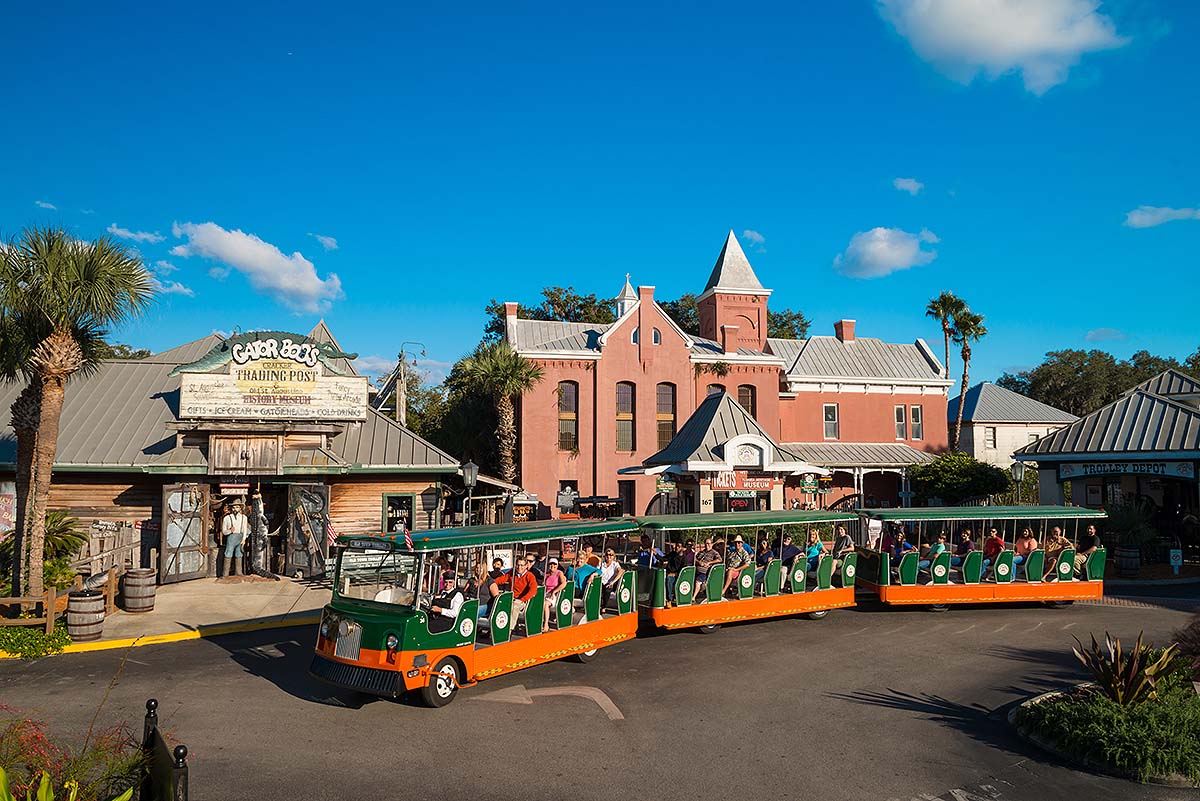 Things To Do
Since St. Augustine is such a historically significant town, starting your visit off with a tour aboard the Old Town Trolley is a great way to learn about this territory that was once ruled by the Spanish and the English before it eventually became part of the United States. It's a key city when it comes to the Age of Exploration and there are many points of interest related to this exciting period of history.
Families will enjoy a visit to the Lightner Museum for Gilded Age antiquities or the Pirate & Treasure Museum filled with fascinating artifacts and interactive exhibits.
Situated on the shores of the Atlantic Ocean, you can't go wrong with a day at the beach.
Travel Essentials
While you can certainly expect warm, sunny weather during the day, don't forget that you'll be in northern Florida, so temperatures may dip in the evenings. Pack a light jacket or sweater just to be safe. Otherwise, the usual beach vacation staples apply. With all the cute cafes and restaurants, bring something resort chic for a night on the town.
Getting There
From Miami, expect about a five-hour drive north as you travel the east coast of Florida along I-95 and the Florida Turnpike. You're practically traversing the length of the state, so you can make a road trip out of it with stops in Melbourne, Orlando or Daytona Beach.
Unfortunately, you won't find any direct flights into St. Augustine from Miami, so driving is most likely your best option unless you route yourself through another Florida city. A visit to St. Augustine is definitely worth the extended travel time, but we do recommend reserving this trip for a 3-day weekend.
Where to Stay
The Casa Monica Resort & Spa is a St. Augustine icon located in the historic district. Opened in 1888, it's one of the oldest hotels in the United States and has been lovingly restored as a true luxury hotel. With three restaurants, a gorgeous pool and spa, you'll be more than comfortable here.
There are also charming bed and breakfasts to choose from, like the Beachfront Bed & Breakfast with lush landscaping and an oceanfront pool.
Palm Beach is a destination worthy of an episode of Lifestyles of the Rich & Famous. With stunning limestone mansions on perfectly manicured green lawns overlooking a quiet strip of the Atlantic Ocean, Palm Beach is an idyllic getaway from the hustle and bustle of Miami. With luxury shopping, lavish hotels and a country club vibe, there's a lot to love about Palm Beach.
Things To Do
Worth Avenue is an iconic shopping destination that runs perpendicular to the ocean. Anchored by Neiman Marcus and Saks Fifth Avenue with every designer flagship under the sun, this is a fashion lover's dream. Make a pit stop at Ta-Boo, a moody 1940s-era bistro, for happy hour or lunch.
To learn more about this lavish town, visit the Flagler Museum for the backstory of Florida and the Gilded Age. Or opt for a bike tour around "the island," as Palm Beach locals call it.
Travel Essentials
Palm Beach is a ritzy destination, so be ready to dress to impress. Pack your preppy, Lily Pulitzer-inspired ensembles to take you effortlessly from day to night. Of course, it's still a beach destination, so pack your cutest swimsuits, cover-ups, and flip-flops.
Getting There
An hour's drive north of Miami, Palm Beach makes for an easy getaway with minimum driving and maximum relaxing.
Where to Stay
The Breakers is an iconic Palm Beach resort spanning 140 acres of oceanfront luxury. With a golf course, four swimming pools, a spa, and eight distinct restaurants, you may never want to leave.
There's also Eau Palm Beach, newly renovated by designer Jonathan Adler, with an award-winning spa and family-friendly, oceanfront accommodations.
Bimini Island, The Bahamas
You may not realize it, but you can easily get away to the Bahamas for a weekend from Miami. In particular, Bimini Island is only 50 miles due east and it was made famous by Ernest Hemingway's fishing exploits in the 1930s. Bimini actually consists of two islands, North and South Bimini. On either island, enjoy powder white beaches, fresh conch salad, lobster pizza, and a rowdy nightlife scene.
Things To Do
Bimini is where Hemingway developed a method for reeling in record-breaking giant tuna and sailfish from the crystal clear waters. Today, fishing is still a favorite pastime of Bimini.
You can head offshore to snorkel along the SS Sapona, a World War I-era concrete cargo ship that wrecked on the reef in 1926.
Bailey Town and Alice Town in North Bimini are home to most of the island's nightlife, restaurants, shopping, and museums. Both are easy to access along the long, narrow island with one road connecting them.
Travel Essentials
If you plan on fishing while you're there, be sure to pack a lightweight, long-sleeved sports shirt and wide-brim hat to protect you from the hot sun. Similar to Key West, this laidback island destination doesn't require much, so pack light and soak in the chill vibes.
Getting There
Today, there are more flight options to the tiny Bahamian islands of Bimini than ever before. Book a flight onboard Silver Airways, Cape Air or a private seaplane and you'll be on island time in no time flat.
It's also a popular destination to reach by boat, so consider chartering from Miami for a once-in-a-lifetime experience cruising across the Gulf Stream.
Where to Stay
Resorts World Bimini is a community of vacation rentals along North Bimini with a restaurant, casino and lagoon-style infinity pool overlooking the crystal clear water.
The Bimini Big Game Club Resort & Marina is ideal for anglers who want to get off the boat at night and unwind in the lap of luxury. And for those looking to explore the local nightlife, the resort places you right in the heart of Alice Town.