Recognized as America's Most Haunted House and shrouded in mystery, ghost-hunters flock to the iconic Whaley House, grounds of the original Old Town gallows site. Join us on our after-hours, chilling paranormal investigation. You'll have exclusive access to the very rooms where the Whaleys lived and died, not accessible to the general public tours.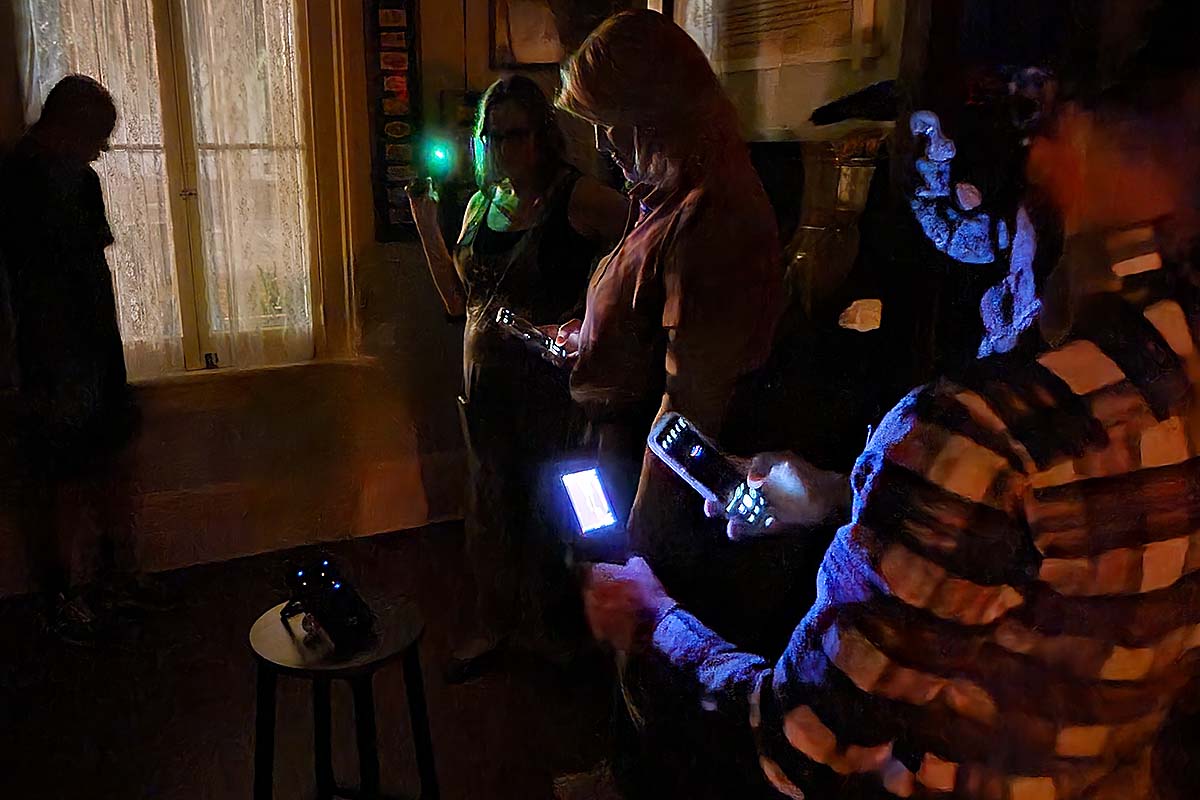 Connect with Lost Souls...
This chilling adventure gives guests exclusive access to the latest ghost-hunting equipment as they attempt to connect with lost souls. With the help of our experienced guides, each guest will be provided with and trained to use an array of traditional and state-of-the-art ghost-hunting equipment, or feel free to bring your own. With a wide variety of tools of the trade, you'll attempt to find evidence of ghosts and other supernatural beings. Join us for a spine-tingling evening unlike any other as you connect with the "other side".
Please note: This investigation requires going up and down stairs and traversing over uneven grounds. ADA access is available on the first floor.