On May 6, 1865, Thomas Whaley began construction on his new home and proclaimed "My new house, when completed, will be the handsomest, most comfortable and convenient place in town or within 150 miles of here." True to his word, the Whaley House became a communal treasure serving as San Diego's first commercial theater, the county courthouse, and a general store. It also served as the Whaley family's personal home throughout that time.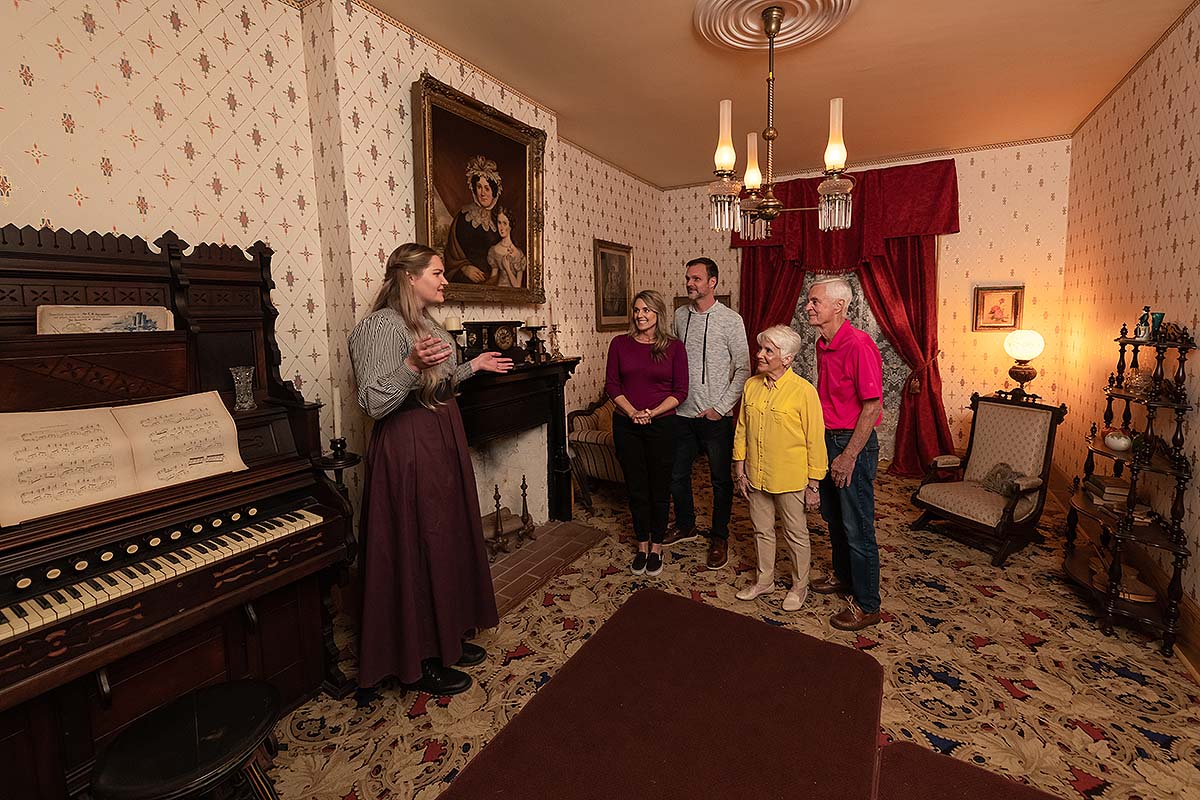 Paranormal Activity...
Unfortunately, tragedy continued to strike the Whaley family while they lived in the home leading to an increase in reported paranormal activity. The eerie history of this landmark has only increased its notoriety amongst ghost hunters throughout the decades. Today, San Diego's famed Whaley House is widely regarded as the most haunted house in America.
From its rich Greek Revival architecture style and authentic decor to its mysterious and chilling past, it's no wonder why this home attracts visitors from all over the world. Spend time exploring the family home of Thomas Whaley and transport yourself back to life in the 1800s. Grab a memorable souvenir at the Verna House, located directly behind the Whaley House, and stick around for a delicious meal at the New Orleans Creole Cafe.