If you've ever wished for a tour that showcases the most interesting vantage point of San Diego, then climb aboard the San Diego SEAL Tour and see America's Finest City how it was meant to be seen – by sea and by land!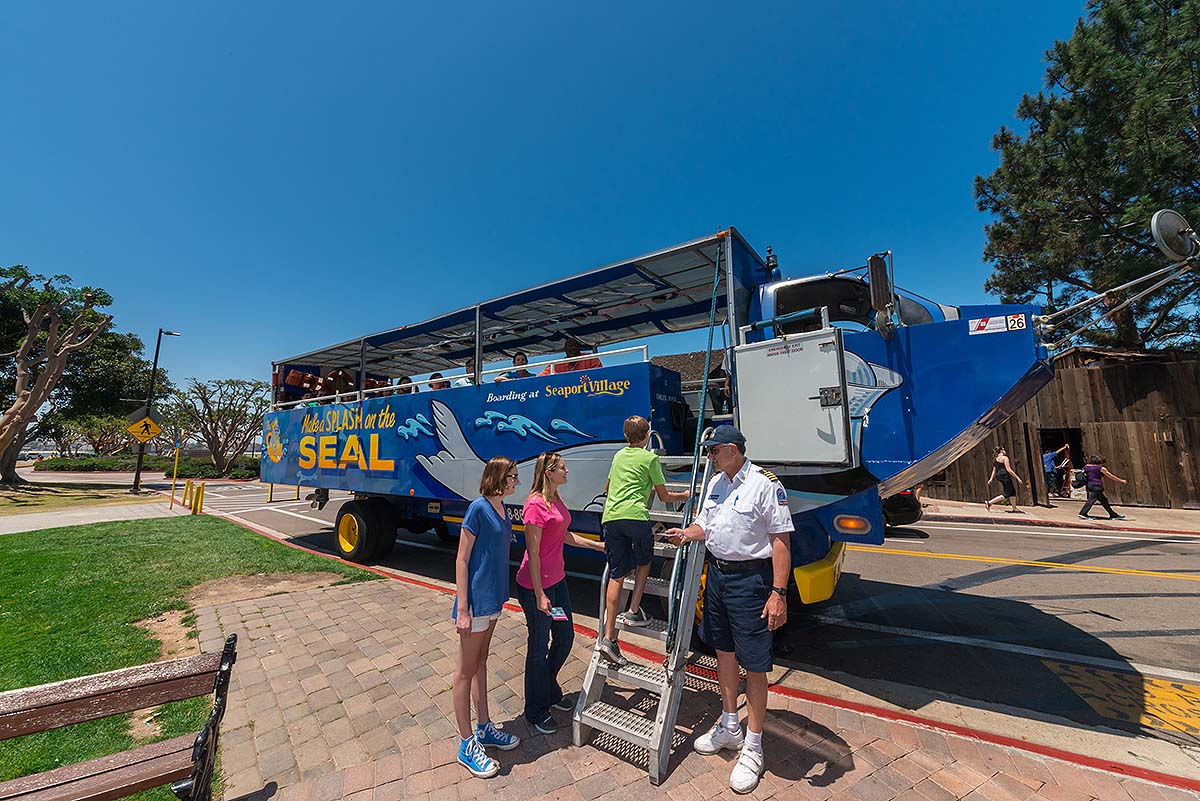 The fun begins at Seaport Village or at Embarcadero, when our Hydra-Terra amphibious vehicle takes off heading on the road around the Big Bay where you will get a chance to see the USS Midway Museum, the Maritime Museum where the Star of India is docked, Lindbergh Field – our international airport dedicated to Charles Lindbergh, Liberty Station and more!
A Thrilling Change of Venue
After your 15-minute road trip, get ready for a thrilling change of venue…and vehicle…as the San Diego SEAL effortlessly splashes down into the bay. The boat is a US Coast Guard approved vehicle that was designed to travel on land and in the water. It offers a comfortable, relaxed, and safe way to see all that San Diego has to offer from a very unique perspective. In fact, it is the ONLY amphibious tour in San Diego.
As you glide along the beautiful, calm waters of San Diego Bay, you will see several significant sights including the North Island Naval Air Station which is one of the largest military repair facilities for jet fighter planes as well as the birthplace of Naval Aviation, the Point Loma Nuclear Submarine Base, and the Marine Mammal Training Center. Keep a watchful eye on the water as our friendly San Diego sea lions are awaiting your arrival. You may also catch a glimpse of a Cormorant, Great Blue Heron, and California Brown Pelican along the way. After turning the boat back into a bus, your SEAL crew will take you on a 15-minute leisurely drive back to where it all started.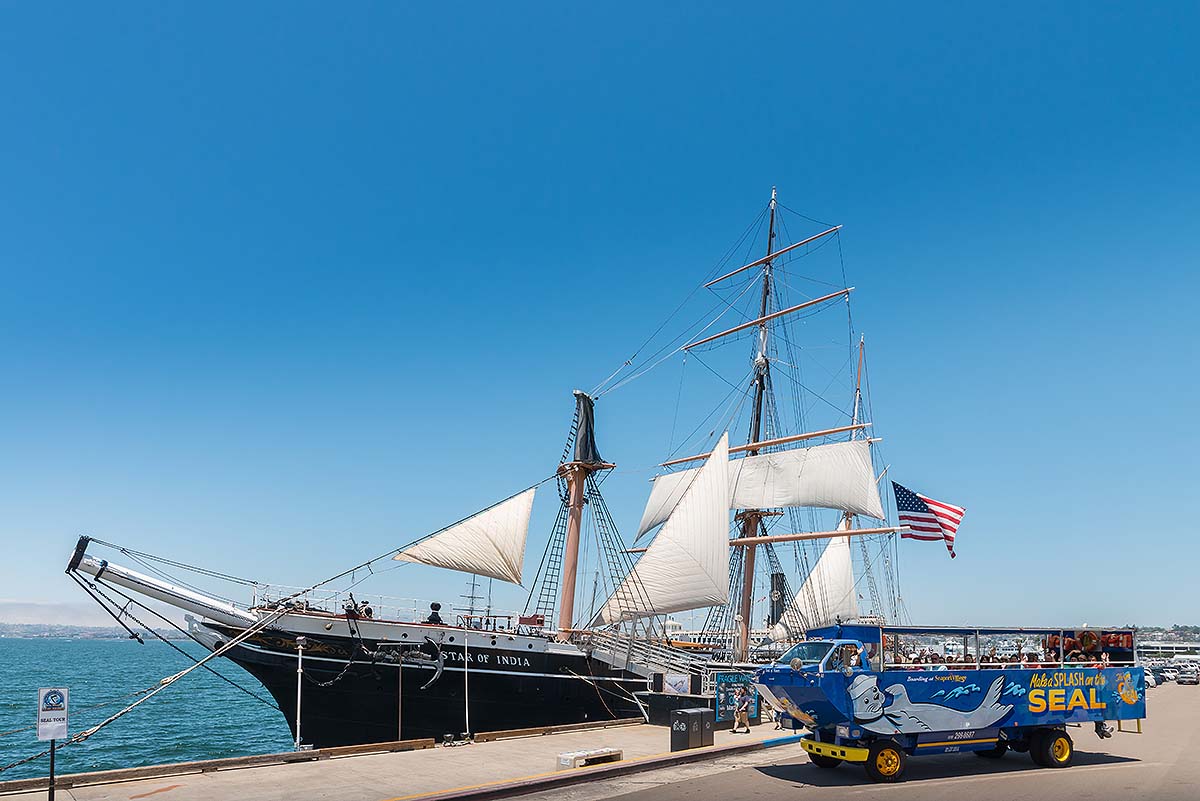 Get your cameras ready because you never know what you will encounter on the San Diego SEAL Tour!
RESERVATIONS ARE REQUIRED!