Sink your teeth into a fresh, homemade tortilla made by one of San Diego's Old Town Tortilla Ladies. Enter an era gone by as you stroll through Old Town Market. Here, a collection of excellent restaurants, unique shops, museums, and more are reminiscent of San Diego's earliest years.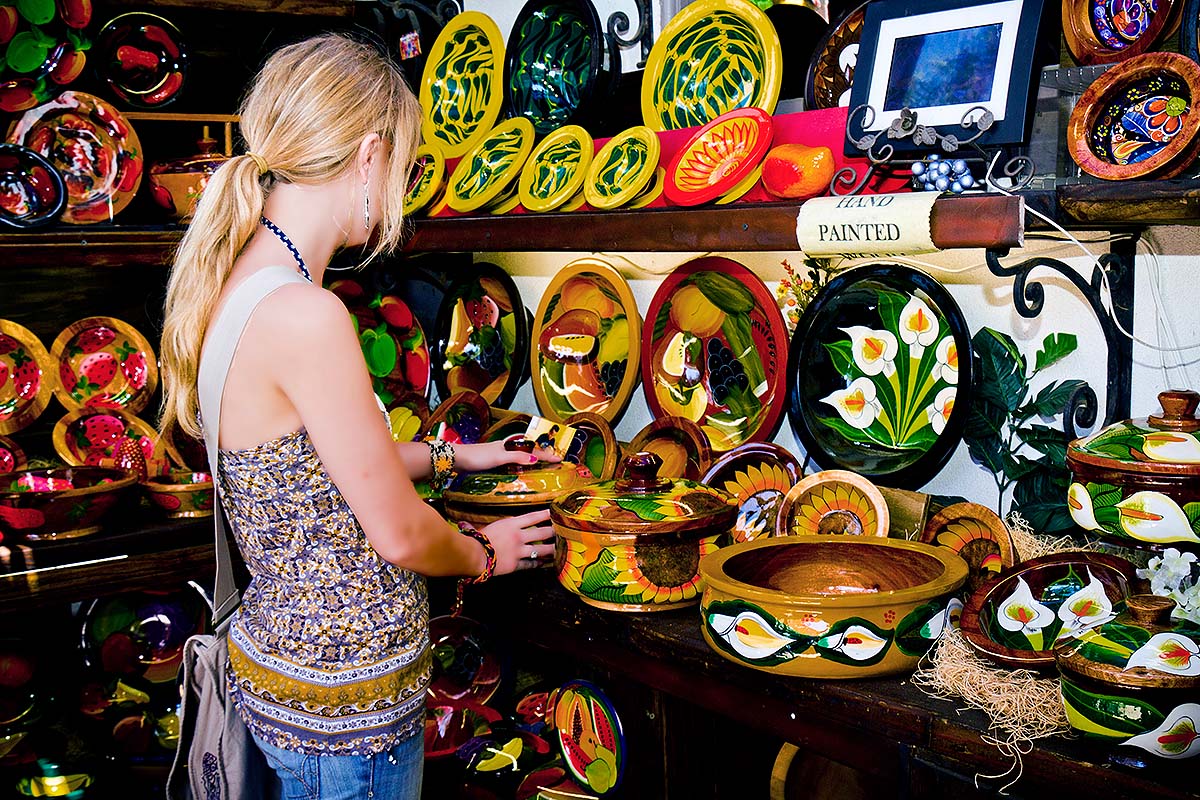 In Old Town Market, you'll feel transported to the early 1800s when the first Mexican settlers began to build homes and new lives. Their influence is still thriving today throughout San Diego, but especially in Old Town Market, where you can sample authentic Mexican cuisine and see some of the original adobe structures that have been amazingly restored.
Learn more about San Diego's rich, diverse past as you tour through museums; see historic landmarks and hear interesting facts from our park rangers and guides. Take your time to browse through an assortment of gift shops and boutiques—each offering out-of-the-ordinary items and a variety of products with Mexican flair.
See local artisans create magnificent handmade novelties and crafts, candles and yes, delicious homemade tortillas! Spend a few hours of an afternoon—there's so much to see and do in this quaint and lovely San Diego destination.
At Casa de Aguirre you'll find an important landmark within the Old Town Market as it displays the life and traditions of the settlers of Old Town, San Diego's first city. The home of Don Jose Aguirre and his family, the original adobe was built in 1853. Don Jose later gave the building and all his land to the Catholic Church. Father Antonio Ubach used the home as a site for an industrial school for Indians. Although the original structure was destroyed in 1914, it was reconstructed and now serves as a free museum at the entrance of Old Town State Historic Park.