Old Town Trolley Tours of St. Augustine:
A Certified Autism Center™
We are proud to announce that Old Town Trolley Tours & Attractions of St. Augustine has achieved the prestigious designation of a Certified Autism Center™ (CAC) by the International Board of Credentialing and Continuing Education Standards (IBCCES). Our dedicated team has completed specialized training to ensure a welcoming and supportive experience for autistic and sensory-sensitive visitors. With sensory guides available for each attraction, we are committed to making the Ancient City a more inclusive destination for all families.
2023
Best of St. Augustine Awards
Old Town Trolley Tours of St. Augustine is proud to be awarded 2023 BEST GUIDED TOUR by "Best of St. Augustine".
2022
Best of St. Augustine Awards
Old Town Trolley Tours of St. Augustine is proud to be awarded 2022 BEST GUIDED TOUR by "Best of St. Augustine".
2021
Best of St. Augustine Awards
Old Town Trolley Tours of St. Augustine is proud to be awarded BEST GUIDED TOUR by "Best of St. Augustine".
2020
Folio Weekly Magazine
Old Town Trolley Tours of St. Augustine has been awarded The Best Trolley Tour in St. Augustine by FOLIO Weekly Magazine!
Old Town Trolley Tours of Savannah Named "Best Tour" in Reader's Poll Back-to-Back Years
Wednesday, October 21, 2020, Savannah, GA
Congratulations to Old Town Trolley Tours of Savannah for being voted BEST TOUR by the readers of Connect Savannah in back to back years.
Old Town Trolley Tours of Savannah Awarded
2020 International TripAdvisor Travelers' Choice
We are pleased to announce that Old Town Trolley Tours of Savannah has been awarded the 2020 International Tripadvisor's Travelers' Choice Award!
2019
Best of St. Augustine Awards
Old Town Trolley Tours and Ghosts & Gravestones Tours are proud to be named 2019 Best Guided Tour and Best Ghost Tour by "Best of St. Augustine". In addition, Old Town Trolley Tours has been voted Best St. Augustine employer!
Old Town Trolley Tours Voted San Diego's Best Tour!
Old Town Trolley was voted the Best Sightseeing Tour by San Diego Magazine's Readers Choice Travel Awards! If you're planning a visit to San Diego, climb aboard and discover why. Because whether you want to see all the history or attractions, the sights that make the city famous or anything else in between, the Old Town Trolley Tour will transport you there! With more than 100 points of interest and the ability to hop on and off as often and for as long as you wish, you'll see all the best the city has to offer and learn many fascinating facts along the way. Put the Trolley Tour on your San Diego must-do list and you won't miss a single must-see in the city!
Old Town Trolley of Boston Recognized by Forbes
"One of the 10 best hop-on hop-off tours in the world." Read more.

Historic Tours of America is Proud to Present Martin Luther King, Jr Bust to ACCORD Civil Rights Museum
On April 4, 2016, Historic Tours of America was honored to present the ACCORD Civil Rights Museum of St. Augustine with a breathtaking bronze bust of Dr. Martin Luther King Jr. The bust was expertly crafted by the HTA Art Department from the original MLK wax casting found at Potter's Wax Museum. Taking part in this special event were St. Augustine Mayor Nancy Shaver, City Commissioner Todd Neville, Historian David Nolan, Katie Ross from Senator Bill Nelson's office, and Assistant Superintendent of Schools, Martha Mickler. Watch video for details.
Florida Keys Community College Alumnus Edwin Swift, III Wins State Award
Florida Keys Community College alumnus Edwin Swift, III was honored with a "LeRoy Collins Distinguished Alumnus Award" from the Association of Florida Colleges at a gala held during the association's annual conference in Orlando on November 12, 2015. Swift, the President of Historic Tours of America, Inc. (HTA), was one of only four alumni from the state's 28 colleges to earn this prestigious award, which is bestowed only every other year.
Swift, a student from FKCC's inaugural class in 1965, won in the "Hometown Hero" category, citing how his "love for his hometown, passion for history, and keen entrepreneurial sense has led him to soar as a nationally successful businessman while remaining rooted as a champion for his local community."
"FKCC opens the doors to hundreds and hundreds of people each year who would have no place to go, no choices. They can live at home, they can go to school, and they can participate in the College campus," said Swift. "Without it, I wouldn't have had any college opportunity, and I think I always would have missed it. It was really good for me."
Swift took courses at the College's first campus set up at the former Douglass High School. He did so while balancing work at his family's camera shop on Duval Street.
"Ed Swift is now well-known for his business success, but in 1965, he was just like most FKCC students today—juggling college with work and family commitments—and unable to stop life to move to the mainland to further his education," said FKCC President Dr. Jonathan Gueverra.
While Swift's HTA helped catapult Key West to become one of the nation's most attractive places to visit, he continues to develop ways to give back to the local community. His extensive civic activities and government involvement span a variety of interests— including economic and land use planning, historic and cultural preservation, environmental issues, and affordable living initiatives. He has served as a Monroe County Commissioner and as a 25-year board member and president of the Key West Chamber of Commerce. He has founded, chaired, and/or served on dozens of local and state boards and associations.
Swift's career and contributions have been widely recognized. On a national level, the Society of American Travel Writers presented him with a Historic Preservation Award as well as a Phoenix Award for Neighborhood Rehabilitation. His local accolades and awards include induction to the Key West Chamber of Commerce's Hall of Fame for lifetime achievements and the Golan Award from the Florida Keys Hotel Motel Association for substantial service to the community. In 2010, he was presented with FKCC's Distinguished Alumnus Award.
In recent years, Swift has supported FKCC's Hospitality and Tourism Management initiative. He now personally presents a scholarship sponsored by HTA to a Key West High School graduate planning to attend FKCC to pursue a career in the industry that Swift helped to build in the Keys.
"FKCC is incredibly proud of Ed and thankful for all the support he has provided to the College throughout the years—which range from serving as a guest lecturer to giving free Conch Tour Train rides to students," said Gueverra. "He serves as an inspiration to many—especially students at FKCC."
After his time at FKCC, Swift and his partners went on to establish HTA, a multi-million dollar business that laid the groundwork for the strongest economic driver in the Keys: tourism. The company expanded from its home base in Key West to six cities rich in heritage: Washington, D.C., Boston, San Diego, Savannah, and St. Augustine. HTA provides historically-oriented vacation experiences to millions of tourists each year through the operation of trolleys, street trains, high-speed ferries, themed retail stores, festival marketplaces and other historic attractions.
Old Town Trolley Tours and Ghosts & Gravestones in St. Augustine Named 2017 Best Guided Tours
Old Town Trolley Tours of St. Augustine and Ghosts & Gravestones St. Augustine are proud to be named 2017 Best Guided Tours by "Best of St. Augustine".
Old Town Trolley Tours of St. Augustine...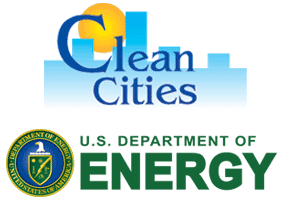 Is recognized as leader in reducing the nation's dependence on imported oil through it's commitment to advance transportation technologies and participation in the Clean Cities Program.
Historic Tours of America Earns STEP Bronze Certification
Key West, FL
August 2015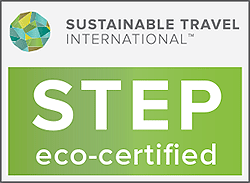 Sustainable Travel International recently awarded Historic Tours of America the STEP Bronze Certification.
Our team completed a significant accomplishment through this program. Our business has made a commitment to sustainability outcomes and we were recognized for those efforts.
Historic Tours of America Supports Florida Keys Community College (FKCC) "Jay Gogin 'Seize the Clay' Arts Endowment"
Key West, FL
July 25, 2014
Historic Tours of America (HTA) donated $2,000 to the "Jay Gogin 'Seize the Clay' Arts Endowment," named for the late Florida Keys Community College artist-in-residence and popular ceramics teacher of 24 years. HTA's President Ed Swift and Chief Executive Officer Chris Belland were joined by Wesley Belland and Tania Alpizar, former students of Gogin's, to present the donation to College President Dr. Jonathan Gueverra on the Key West Campus.
Funds generated through the endowment will enable the College to strengthen the arts courses and activities, which Gogin cultivated and valued so dearly. It will also allow the College to continue traditions started by Gogin such as presenting guest artists to educate, entertain and delight FKCC's students and community at large.
For more information about or to contribute to the "Jay Gogin 'Seize the Clay' Arts Endowment," contact the FKCC Foundation: 305-809-3531.
Photo Caption: Left to right: FKCC graduate Tania Alpizar, HTA President Ed Swift, former FKCC student Wesley Belland, FKCC President Dr. Jonathan Gueverra and HTA CEO Chris Belland.
National Geographic Traveler recognizes St. Augustine in its annual list of the World's 20 Must See Places
National Geographic Traveler
By Adam H. Graham
December 2012
Florida's fountain of youth
History books taught us that Spanish explorer Juan Ponce de León "discovered" Florida 500 years ago in 1513 while seeking the fabled fountain of youth. But before the peninsula was claimed by de León, it was home for more than 12,000 years to Paleo-Indians who built civilizations around its water-filled sinkholes and left behind archaeologically rich middens (giant piles of oyster shells) as proof of their bayside existence
Today, finding a genuine slice of "Old Florida" can be a scavenger hunt. The breezy Spanish colonial city of St. Augustine is an exception to the rule. A pair of marble lions greets visitors crossing the regal Bridge of Lions into the walled city. Looming over it is Castillo de San Marcos, a 17th-century fort surrounded by a moat and occupied at various times by Spanish, British, Confederate, and U.S. soldiers. The fort's warren of chambers echoes with the stories of pirates, three signers of the Declaration of Independence, Spanish-American War deserters, and even Seminole Chief Osceola, who was incarcerated here in 1837 for leading the native resistance against the U.S.
Along King Street sit historic Flagler College and the Lightner, an antiquities museum housed in an 1887 Spanish Renaissance Revival masterpiece. It was commissioned by oil tycoon Henry Flagler, who is credited with salvaging the city and planting Florida's tourism seeds. St. George Street, St. Augustine's main drag, may have become overly touristy and crowded with T-shirt emporiums and fudge shops, but the side streets still harbor scrubby garden courtyards and off-the-radar bars, such as the 130-year-old Mill Top Tavern, where you can imagine what Old Florida was like before it became the Sunshine State.
How to Get Around
The Old Town Trolley narrated tour route encompasses 22 hop-on and hop-off sightseeing stops, plus a free shuttle to St. Augustine Lighthouse & Museum. Purchase three-day passes online.
Schooner Western Union becomes the official flag ship of the State of Florida
On April 27, 2012, the schooner Western Union became the official flag ship of the State of Florida.
The bill for this honor was introduced to the Florida House of Representatives by State Representative Doug Broxson of Gulf Breeze, Florida.
On September 26, 2012, Representative Broxson was honored by the Western Union Preservation Society on board the historic sailing ship. Attorney Ed Scales spearheaded the bill through both the Florida House of Representatives and the Florida Senate. Governor Rick Scott signed the bill into law.
The schooner Western Union was donated to the not-for-profit three years ago by Historic Tours of America. Historic Tours had maintained the ship for over 15 years and retired all debt prior to the donation.
Historic Tours of America is proud to have been a major contributor to the ongoing legacy of the Schooner Western Union.
Photo Caption: From left to right: Edwin O. Swift, President of HTA; David Harrison Wright, artist; Representative Doug Broxson, and Chris Belland, CEO.
Ghosts & Gravestones and Conch Tour Train Amongst Top 5 Key West Tours chosen by the Travel Channel
Top 5 Key West Tours
by Valerie Conners, Travel Channel
June 2012
Key West may be relatively small in size, but island tour operators offer many ways to explore its diverse attractions. Whether you're looking to toss back a few cocktails or beers among friends at iconic Duval Street bars, learn the haunted history of this creepily historic island or hit the surrounding turquoise waters in a variety of watercraft, there's a Key West tour to meet your needs. Here, we've selected our 5 favorites.
Ghosts and Gravestones Key West Frightseeing Tour
ghost trolleyFor an island measuring a mere 7.4 square miles, spooky tales and haunted lore abound in Key West. Embark on a Ghosts and Gravestones trolley tour for a sampling of the island's creepiest highlights, including Robert the Doll, an allegedly cursed, demonic doll now housed in the Fort East Martello Museum. Upon reaching the fort, a few people on the tour are given EMF detectors, which are supposed to measure nearby paranormal activity — a tour highlight.
On the 1 1/2-hour tour you'll also see sites such as the African Slave Cemetery, Captain Tony's Saloon and the Grotto of Our Lady of Lourdes, as guides tell spine-tingling stories about Key West's grimmer history. Tours run rain or shine, and reservations are highly recommended, as many tours do sell out.
Conch Tour Train
conch trainYou won't be in Key West for long before crossing paths with the ubiquitous Conch Tour Train, one of the island's most popular trolley tours. Since 1958, the train tours have been choo-choo-ing their way around the island, passing by Key West's main sites, including the Ernest Hemingway House, Harry S. Truman's Little White House and Mel Fisher's Maritime Museum, while your train "engineer" and guide explains the island's history.
The tour makes 3 stops: Station Depot, with shops and restrooms; Truval Village, a centrally located marketplace where people can hop off the train if they choose and explore the Historic Seaport, and finally, a stop at Overseas Railroad Museum, a railroad museum. Penny-savers, take note: Children 12 and under ride free, and military and senior citizen discounts are also available.
The Spirit of Christmas on Wheels Village Kids Enjoy Annual Christmas Trolley Tour
By Mona DeLeon
Village News Online Editor
December 20, 2011
There are school bells, church bells, and even sleigh bells, but nothing telegraphs the coming of Christmas in San Diego quite like the sound of Old Town Trolley bells. On Wednesday, December 14, for the children at St. Vincent de Paul Village, the trolley bells marked the beginning of a magical ride to Old Town San Diego, where they began an afternoon of Christmas festivities.
Trolley driver Robert "Hatch" Hatcher said that this was his favorite tour of the year. "Just seeing the smiles on the children's faces is more meaningful than any gift you could receive." This is the eighth time the event has been held at Old Town Market.
After arriving at Old Town, the children were greeted by friendly staff serving a pizza dinner. Following the meal, John Savage, the Manager of Old Town Market, hoisted not one but two seasonal piñatas in the air—a large snowman and a reindeer. With screams of excitement, the children took turns batting at the piñatas with vigorous swings that would make some major league baseball players jealous. Decidedly the bravest man of the hour, John skillfully monitored the festive batting, passing the ornate wooden stick from one child to the next.
When asked what their favorite part of Christmas was, each child's answer echoed that of little Amna. "The presents!" she cried. The highlight of the event was a very special visit by Santa and Mrs. Claus. Mr. and Mrs. Claus called out each child by name and gave him or her a specially selected wrapped gift. The children let out squeals of delight as their friends opened presents of board games, toys and craft kits. As one child said, "Santa knows what you want, he's psychic!"
Jennifer Ryan, Children's Services Program Manager, said that this was her "favorite event of the year because it provided a very personal experience for each of the children." The magical trolley ride continued with a driving tour of the glittering Christmas lights at the Hotel del Coronado. When the evening's ride concluded back at the Village, the children were as happy as they were tired—always the sign of a successful event.
Perhaps the best example of the Christmas spirit this evening came during a poignant moment after Santa had distributed all the gifts. Toys opened and wrapping paper strewn about the floor, one young boy walked over to a friend and handed him one of his presents. When asked for the reason behind his act of generosity, he replied simply, "Because he's been so nice to me."
Old Town Trolley Tours of Savannah Named "Best Tour" in Reader's Poll
Wednesday, June 1, 2011, Savannah, GA

Connect Savannah, a weekly alternative to arts and entertainment in Savannah recently held their annual Best of 2011 Awards. Congratulations to Old Town Trolley Tours of Savannah for being voted BEST TOUR by the readers of Connect Savannah. Awards are given to businesses in seven categories: Arts & Culture, City Life, Politics & Public Affairs, Media, Food, Nightlife, Recreation & Health and Shopping & Services. Old Town Trolley's Best Tour was one of 21 in the category of City Life. Said General Manager, Charlie Brazil, "This was a team effort by all of the members of our amazing CAST, conductors, sales reps, maintenance, and supporting. I am really proud of our team." On hand to accept the award were Operations Manager Marcie Larkin, General Manager Charlie S. Brazil, Vendor Representative Robert Hunter and Group Sales Director Joyce Ellis.
Trendsetters
By Mike Vogel, Florida Trend Magazine
September 2010
Befitting the owners of a company that calls itself "America's Storyteller," Ed Swift III, Chris Belland and Moe Mosher have a tale to tell about how they built their $80 million-in-revenue business. It begins in the depression that engulfed Key West when the Navy closed its station there in 1974. The three bought and renovated about 25 buildings on Duval Street and nearby. They needed a way to entice tourists away from Mallory Square to their tenants' stores. So they bought the Old Town Trolley.
Thus was born Historic Tours of America. Two key decisions: Offering free reboarding all day and a money-back guarantee*. Every ticket stub is also a prepaid postage comment card that the company studies assiduously for ways to improve. Their company now encompasses, among other attractions and tours, its one-time rival, the older "World Famous Conch Tour Train," trolleys in Boston, Savannah, San Diego, Washington and St. Augustine and attractions including the Truman Little White House, Key West Shipwreck Treasure Museum, St. Augustine's Old Jail and San Diego's Old Town Market. All told, Historic Tours carries 1.5 million tour riders a year, hosts 500,000 at its attractions and employs 850. The trio plans a Boston Tea Party museum, with replica ships and a documented tea crate from the protest. Their nationwide Trusted Tours conducts internet sales for 500 attractions and tours.
Belland, a Wharton graduate, once was in real estate in his native Miami. "I came down to Key West for the weekend, and here I am," Belland, 62 says. Swift, 64, a former Monroe County commissioner, ran a camera store. Mosher, 78, was Swift's barber in high school. "We love history, all three of us," Swift says. "We love restoration."
Ponce de Leon treasures unveiled
Historic City News
June 7, 2010
Archaeologist Raphael A. Cosme told Historic City News local reporters that he is proud to announce a new exhibit has opened featuring his private collection of Spanish colonial artifacts at the St Augustine History Museum.
The exhibit entitled "Treasures of Juan Ponce de Leon and Domestic Life in Spanish Colonial St. Augustine" held its ribbon cutting ceremony before a crowd of spectators, including Cosme and his family, last Wednesday, June 2nd.
Ed Swift IV, Director of Operations of Old Town Trolley Tours, presented Cosme with an award of recognition for his dedication to archaeology, for the discovery of Juan Ponce de Leon artifacts and for promoting and preserving Hispanic colonial folklore.
Cosme has been researching and investigating Spanish colonial artifacts for the last 25 years. His finds include a comb carved out of bone, buttons, glass, coins dating from 1500 to 1630, cattle bones, and other inimitable pieces.
"What makes this exhibit truly fascinating," Cosme said, "is the fact that the site location of excavation could be the land boundary of Ponce de Leon's temporary wooden house, which was built between 1519 and 1521."
The St. Augustine History Museum, located at 167 San Marco Avenue, features a combination of historical displays and private collections that bring over 400 years of Florida history to life.
Cosme said that he is honored to have the opportunity to showcase his unique exhibit which is specifically intended to educate the general public on St. Augustine's rich Spanish history. "Now the treasures of Juan Ponce de Leon will be accessible for public viewing.
The California Air Resources Board Names Old Town Trolley as one of Their Recipients of the Small Business Excellence Award
Drive Less and Drive Clean
Sightseeing Via Clean Transportation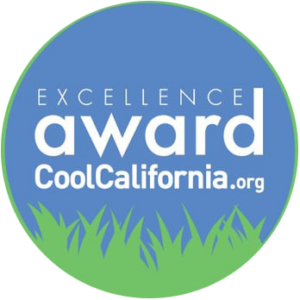 For this small business, clean transportation is the key to success. Over the last 20 years, Old Town Trolley Tours has provided sightseeing tours using 27 trolleys and 5 "boats on wheels" vehicles. They give tours to approximately 500 to 1,000 people each day.
Old Town Trolley's CEO, Chris Belland, instituted company wide "green" policies, including changing trolleys to run on propane and "boats on wheels" to run on biodiesel. Both changes helped create cleaner transportation methods. As Belland puts it, "it is small things like this that add up to environmental awareness for our company and people who visit our locations."
In addition to making cleaner transportation decisions, Old Town Trolley Tours implemented energy efficiency measures. They utilized their local utility's energy and lighting audit services to measure usage. After these audits they changed outdated lighting in their facility to use less energy and save money. They utilized on-bill financing and rebates to pay for the lighting changes.
These proactive changes annually save over 300 tons of carbon dioxide emissions from entering the atmosphere and $1,440 in annual lighting costs.
What Actions Did Old Town Trolley Tours Take to Drive Clean?
Old Town Trolley Tours moved away from traditional gasoline fuel for their fleet. Their trolleys now use propane for fuel and their "boats on wheels" run on biodiesel. Both alternative fuels are more environmentally-friendly and reduce the demand for foreign oil imports. Use of these fuels equates to a reduction of more than 300 tons of carbon dioxide emissions annually.
What Actions Did Old Town Trolley Tours Take to Save Energy?
Old Town Trolley contacted their utility, San Diego Gas & Electric (SDG&E), to conduct an energy and lighting audit. This audit led to a complete lighting retrofit of their facility. In the office they replaced 8-foot T-12 lights with T-8 lights. For their high bay lighting, they replaced 400-watt metal halide lights with T-5 lights. These changes have saved about 9,000 kilowatt-hours of electricity annually. They also put lights on timers and use as much natural light as possible, helping to reduce energy use by 33%.
How Did Old Town Trolley Tours Pay For Their Lighting Retrofits?
Two San Diego Gas & Electric (SDG&E) programs helped Old Town Trolley achieve their facility improvement goals. The Small Business Super Saver program provided them with a $3,200 rebate for their lighting retrofit project, paying for about a third of the project's cost. An On-Bill Financing program allowed Old Town Trolley to secure interest-free financing through SDG&E to pay for the energy-efficient improvements. Old Town Trolley is currently repaying the loan through their monthly utility bill. By installing the new equipment, SDG&E estimated monthly energy savings at $120 per month and leveraged it against the $118 monthly loan payment.
Old Town Trolley Tours turned their gasoline-dependant small business into a more environmentally-friendly, energy efficient sightseeing adventure by making both small and large changes to their traditional business practices.
Old Town Trolley Tours of San Diego wins ENERGY STAR® Small Business Award.
In recognition of the significant improvements we've made to our energy efficiency, the U.S. Environmental Protection Agency honored Old Town Trolley Tours of San Diego with an ENERGY STAR® Small Business Award. When you hear the name "ENERGY STAR," you may think of the label that is used to distinguish appliances and other products that are energy efficient. But ENERGY STAR is actually a program backed by the EPA that helps businesses and individuals become more energy efficient in all areas, not just products. This year's ENERGY STAR Small Business Awards were open to any small business that increased the energy efficiency of its facility through energy management improvements during the last two years. Only six other small businesses across the country received the same honor.
"EPA is pleased to recognize Old Town Trolley Tours for its leadership in addressing global warming through greater energy efficiency," said Kathleen Hogan, director of EPA's Climate Protection Partnership Division. "As a small business, they are showing their community that everyone can play a role in protecting the health of our planet."
Norm Niles, San Diego maintenance manager, says that the company wanted to expand its environmental commitment and become more energy efficient in other areas of the operation. Not knowing where to start, Web research led Niles to the ENERGY STAR Small Business Web site where he discovered "Putting Energy into Profits: ENERGY STAR Guide for Small Business". "The guide recommends going through your local utility for help and that lighting projects are a good beginning because they are relatively easy and have a major effect on overall energy costs," says Niles. He had heard a radio advertisement for San Diego Gas & Electric (SDG&E) small business programs, so Old Town Trolley Tours was off and running.
San Diego Gas & Electric (SDG&E) developed an energy efficiency plan for Old Town Trolley, which Niles credits with a key role in the success of their program. He says there were three main elements that made the plan ideal. "SDG&E came to our business and did an energy audit. They listened to our concerns and needs and provided solid recommendations. Next, their Small Business Super Saver program provided us with a $3,200 rebate on our lighting retrofit project which covered about one-third of the cost."
Niles says the third element was what really made the project attractive. SDG&E was able to offer on-bill financing. This program provided interest-free financing from the utility to cover the cost of the efficiency improvements which was then paid back through the monthly utility bill. SDG&E estimated the savings of installing the new equipment and leveraged that against the loan payment. This meant there was no net effect on the monthly utility bill.
"It meant we were getting the energy savings, had zero up-front costs and interest free financing for a true win-win-win situation," Niles says. Old Town Trolley also used Energy Star's Portfolio Manager to measure and track the success of their energy management plan.
"It's always good to know we have the technical support from ENERGY STAR," Niles adds, "Not only for products and services, but for helpful tips, including using the natural ventilation and natural lighting in our large buildings and other ideas."
Old Town Trolley's success has spawned other equally successful efforts. The Boston location of Old Town Trolley is currently working with their local utility to implement a similar plan. In San Diego, free ENERGY STAR materials were used during employee meetings to discuss what the business had done, but also to educate employees about how easily similar steps can be taken at home.
Old Town Trolley in San Diego became the "energy saving poster business" for the City of San Diego and SDG&E. The company partnered with San Diego's Small Business Green Financing Program, Clean TECH San Diego and SDG&E to stage an event at Old Town's location explaining how rebates and on-bill financing made the effort affordable. Old Town Trolley became a model case study for other small businesses. San Diego Mayor Jerry Sanders was joined by other business and community leaders and promoted Old Town Trolley as a small business success story and leading example of green business practices. The event was covered by all major news media in San Diego and led to a dramatic spike in calls to SDG&E.
In addition to reduced energy usage and lowering bills, Niles says the lighting quality is much better. "The light is brighter and there aren't any pockets of shadow. It's easier on the eyes. It's also much easier to change 4-foot lights than the original 8-foot fixtures," Niles jokes.
Old Town Trolley Tours of St. Augustine Wins Chamber of Commerce Member of the Year Award
On October 22, 2009, Old Town Trolley Tours of St. Augustine was awarded Member of the Year at the St. Johns County Chamber of Commerce Annual Dinner, held at the beautiful Sawgrass Tournament Players Clubhouse in Ponte Vedra, Florida.
Selected from 995 members, this was quite an honor, as it was presented in front of a large number of members. Mr. Don Wallis, Immediate Past Chair of the Chamber, made the presentation and thanked us for all of our help in the past several years with their Leadership St. Johns program for which we have provided transportation services.
Dave Chatterton, General manager, accepted the award on our behalf, and Stacey Jackson, Office Manager, and Cindy Stavely, Director of Sales, were also in attendance.
Photo Caption: From left to right: Stacey Jackson, Dave Chatterton and Cindy Stavely
Old Town Trolley of Boston Becomes a Member of the 100 Ton Club
On October 22, 2009, Dennis K. Burke Inc. congratulated Old Town Trolley Tours of Boston in reaching a milestone and becoming a member of the "100 TON CLUB". It is a very exclusive club with members that have reduced overall air pollutants by at least 100 tons.
Old Town Trolley's decision in 2006 to use Dennis K. Burke Inc. Patriot B5 bio diesel, low ash lube oil, as well as retrofit trolleys with catalectic converters have helped them reach this milestone. This was done at a time when no government mandates were in place and any additional cost factors were borne by Old Town Trolley. This fact alone speaks volumes about Old Town Trolley's concern of Boston and fostering care of the environment.