A luxurious, state-of-the-art catamaran, docked in Key West, the Yankee Freedom will transport you to the famous Dry Tortugas and Fort Jefferson National Park.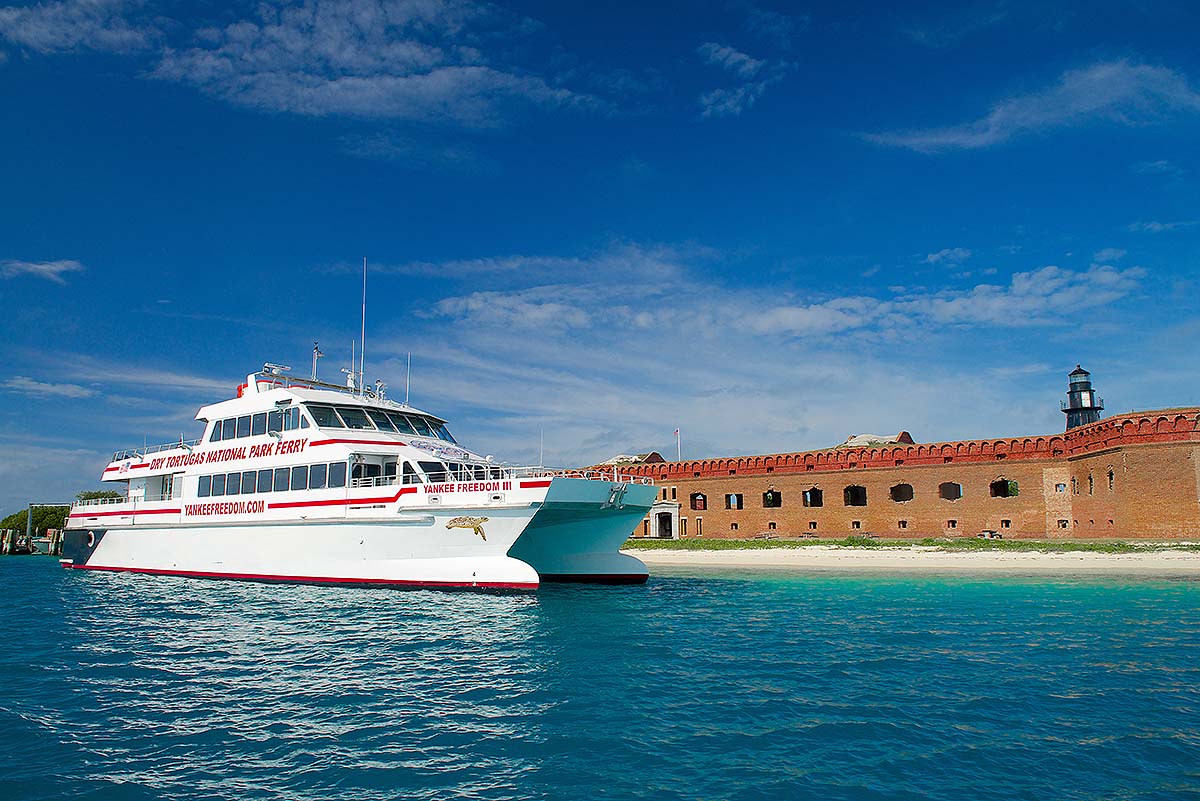 Just 70 miles west of Key West, the Dry Tortugas is a collection of secluded islands that boast a military fort, a national park, camping grounds, sandy beaches, crystal waters, coral reefs, fishing, snorkeling and so much more. See the historic Fort Jefferson and the place where Dr. Samuel Mudd was held prisoner due to his involvement in the assassination of President Lincoln. Come face to face with colorful fish and marine species that live on the coral reef. Spend the afternoon exploring the island, bird watching, having a picnic on the beach or soaking in the sun, gathering the family and spending the weekend camping. The Dry Tortugas offers extraordinary experiences for people of all ages.
There's no better way to get to The Dry Tortugas than on board the Yankee Freedom which has been ferrying guests for more than 30 years. The spacious catamaran is the fastest way to get there and features an air-conditioned cabin, outdoor deck with comfortable seats, restrooms, showers and a snack bar that serves sodas, beer, wine and mixed drinks.
As you travel in comfort and style on the Yankee Freedom, our experienced captain and crew will share with you fascinating facts and information about the Dry Tortugas, the wildlife and the natural surroundings of the area. Keep an eye out for playful dolphins swimming alongside of the boat and other friendly sea animals; the journey to the islands is half the adventure!
RESERVATIONS ARE REQUIRED!