Since the first Spanish galleons began to traverse the Florida Straits in the 16th Century, ships have wrecked along the treacherous reefs of Key West and the Florida Keys.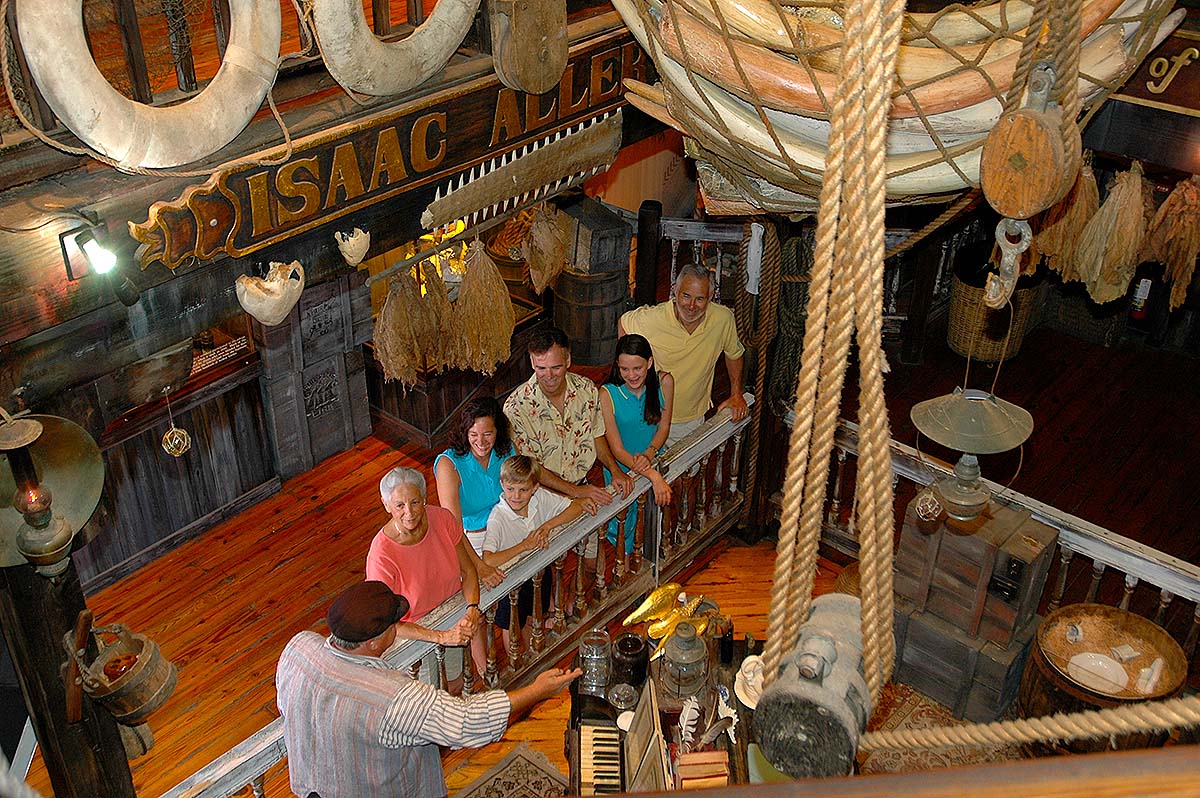 Wrecking and salvage – the recovery of wrecked ships and their cargos (as well as the rescue of their crews & passengers) – was the foundation of Key West's economy throughout the 1800s. By the mid-1850s, Key West had become the richest city per capita in the entire United States – all due to the wrecking industry.
The Key West Shipwreck Treasure Museum celebrates the rich history of the Key West wreckers with two floors of shipwreck artifacts that include treasures from the Spanish fleets of the 16 & 1700s, as well as a vast collection of pieces from the 1856 wreck of the Isaac Allerton. Guests can even lift a silver bar salvaged from the Spanish treasure galleon, Nuestra Senora de las Maravillas.
The museum itself is a recreation of 19th-century wrecker tycoon Asa Tift's warehouse that includes a 65-foot lookout tower. A variety of audio-visual displays (including a below-sea-level theater) create windows into Key West's past and allow our guests to experience life as it was for the brave souls who risked their lives to retrieve shipwreck treasures.
Storytellers in period costumes bring history to life with tales of the wreckers and their daring rescues, ensuring a fun and fascinating experience for the entire family.
Two floors of artifacts from shipwrecks spanning 400 years.
65-foot lookout tower offers a spectacular view of the island.
Numerous audio/visual presentations including a below-sea-level theater.
Storytellers in period costumes bring Key West's rich history to life.
Lift a silver bar from the wreck of a Spanish treasure galleon!