Welcome to Key West
Each year, thousands of visitors come to Key West to see the attractions, enjoy the magnificent weather and get their own taste of paradise, after all, there's no place quite like it on earth. Old Town Trolley Tours of Key West offers a comfortable seat, a humorous and interesting narrative and a way to see the best of the city at your own pace.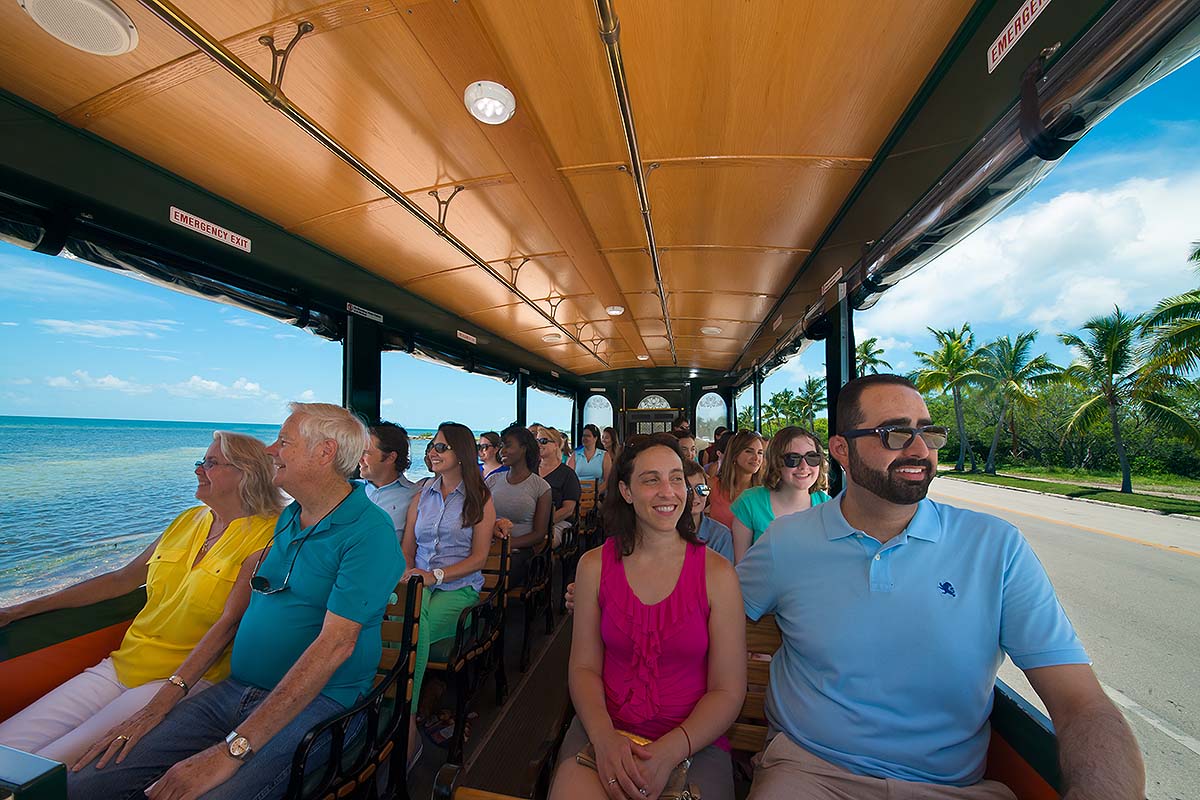 The orange and green trolleys transport guests around the city of Key West, showing off the city's most intriguing points of interest and sharing the fascinating stories that helped shape one of the country's most visited destinations. From the colorful cast of transplanted Conchs, like Harry Truman, James Audubon and Ernest Hemingway, to the resident legends, artists, poets, and musicians that make Key West so alluring, Old Town Trolley Tours gives every visitor a look at the people and places that the city is so famous for.
We Show You the Best of Key West
On board the Old Town Trolley, guests of all ages are given a 90-minute tour through Key West with numerous stops at the most popular sights. You may hop on and off at our convenient stops throughout the day. From Mallory Square and Duval Street to Henry Flagler's historic Sails to Rails Museum – and everything in between, the trolley tour is a showcase of all the best of Key West.
Our Conductors are the Best
Throughout the tour, knowledgeable trolley conductors offer an amusing, historic account of many of the most well-known Key West events and sights; it's our own unique brand of Transportainment! So next time you're in town, climb aboard and get set to be thoroughly entertained!
Here are just a few reasons why Old Town Trolley is the best sightseeing tour in town:
100% Satisfaction Guarantee*
Top rated on Trip Advisor
FREE Full color map
FREE coupons worth up to $50 in discounts
FREE admission to the Sails to Rails Museum included with ticket
Hop on and off at your leisure
Key West's most comprehensive tour fully narrated by our expert tour conductors
On and off FREE reboarding at 13 stops
Colorful anecdotes and well-research historical facts
Exclusive stops
More than 100 Points of Interest