Join us at Cayo Hueso y Habana. This unique emporium, located in historic Mallory Square is filled with colorful shops, memorabilia and displays of the rich Cuban Conch heritage of Key West. Visitors will see cigars being hand-rolled as they have been for hundreds of years. At Pepe's Casa Cayo Hueso restaurant, you will be able to taste the finest Cuban food north of Havana.
The Spanish "Cayo Hueso" literally translates to "Bone Island," the first name of the island we now know as Key West. It was given by the Spaniards who discovered scattered human bones along our shores, remnants of an ancient Indian battle. The English-speaking people hearing "Cayo Hueso" mistook it to mean Key West. This historic brick warehouse, fronting Key West's busy harbor, was built by William H. Wall in 1879. It is now home to "Cayo Hueso y Habana," a celebration of a unique, remote island culture greatly affected by its Spanish-speaking people.
While shipwrecks and their salvage brought the first permanent settlers to the island, those of Spanish heritage from Cuba, only ninety miles away, played an immediate role and were a major part of our early history.
In the 1860s and 70s, the migration of cigar factory owners and their workers from Cuba made an indelible mark on the island that soon became "Cigar City USA." Since the 1860s the politics, language, architecture, and atmosphere of Key West have been markedly unique. At times and especially at the turn of the century Key West was perhaps more Cuban in its persuasion than anything else. In the centennial year of 1876, Key West had a Cuban-born mayor.
To ensure that the memory of our Spanish roots does not fade, "Cayo Hueso y Habana" proudly showcases the influence of the people of Spanish/Cuban Heritage.
Indulge in the finest authentic Conch Cuban Cuisine on the island at Meson de Pepe's Casa Cayo Hueso Restaurant. We welcome you and invite you to enjoy the music, and the bodega, watch cigars being hand-rolled, taste our savory Cuban food, and discover an adventure in a Key West you might have missed.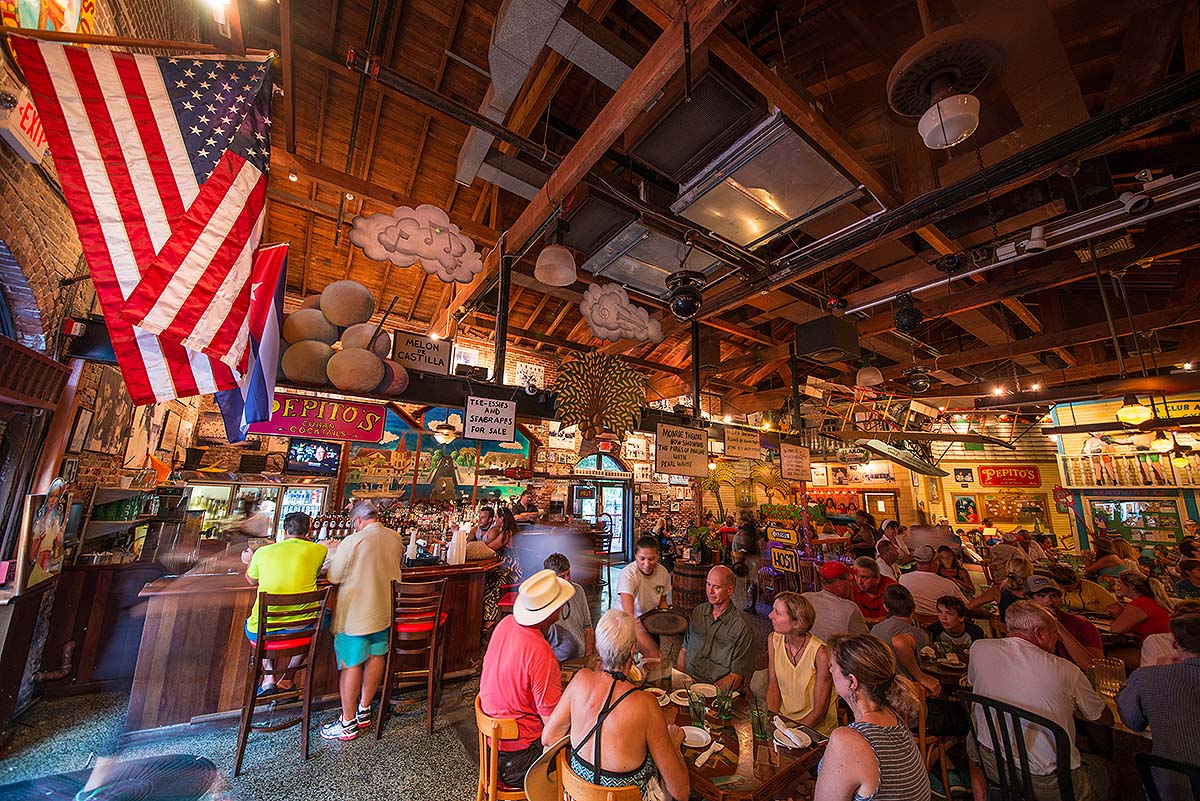 CAYO HUESO Y HABANA
410 Wall Street • Mallory Square
Key West, FL 33040 • (305) 293-7260