A Turning Point in History...
What happened in December of 1773 in the Boston Harbor is known as one of the most important events in the history of the USA. It was on this night that a group of colonists became enraged, inspired and ultimately reacted to unfair taxation laws by throwing more than 300 crates of tea into the harbor.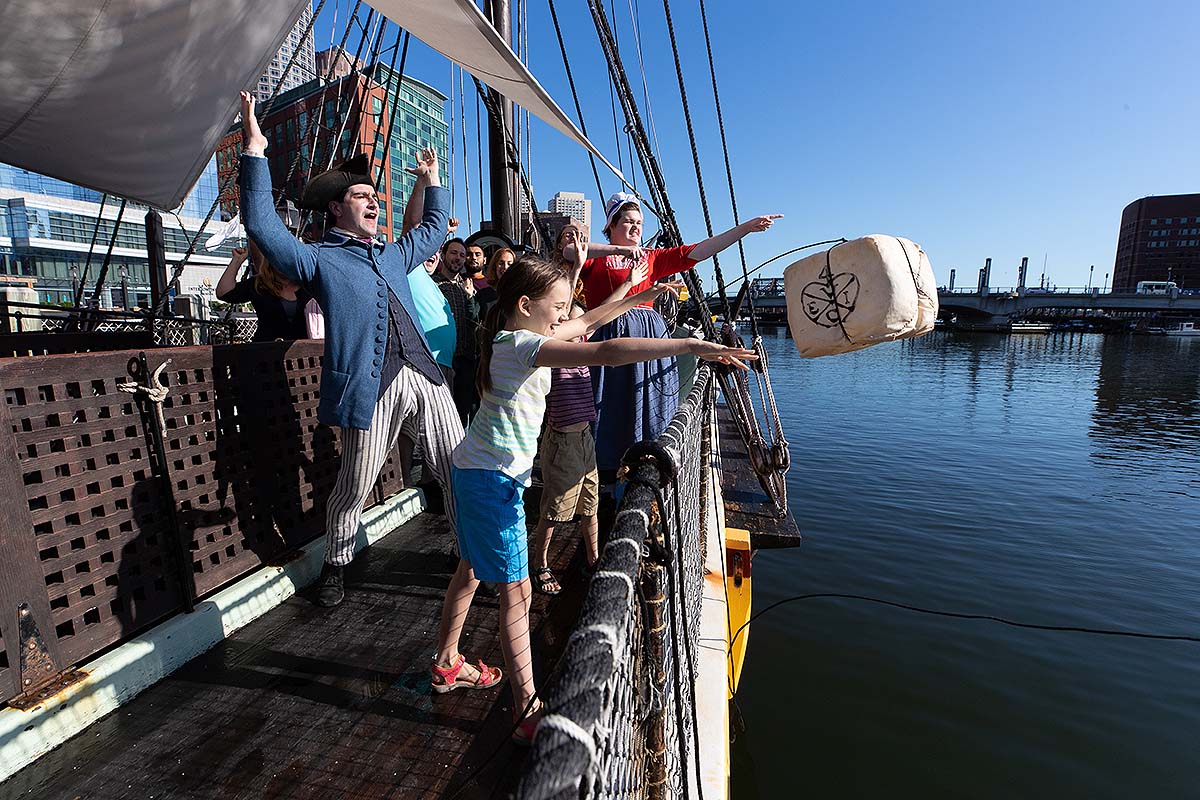 The Boston Tea Party took place on December 16, 1773 — and now you can travel back in time to be a part of all the action.
The Boston Tea Party Ships & Museum sits on a floating barge on the Congress Street Bridge. It includes authentically restored replicas of the original tea ships and an array of fascinating exhibits that are fully interactive. While you're visiting, you'll have the opportunity to witness dramatic reenactments by professional historians and even throw tea overboard as they did on that unforgettable night. Tour the museum to gain an understanding of what happened, how and why—and get a feel for how the patriots felt when they began their opposition to win America's freedom.
American History Like Never Before...
See an original tea chest that has been passed down for generations dating back 230 years, experience the multi-sensory film "Let it Begin Here®", a one-of-a-kind epic film that brings you into all the action and even stop in for a cup of tea in Abigail's Tea Room. Bring the children for an educational and entertaining look at American History like never before.