Board the Trolley of the Doomed...
During Boston's Ghosts & Gravestones Tour, you'll be spooked by the supernatural and intrigued by the unusual—all a part of hundreds of years of conflict and war, turmoil, disease and strife. On board the Trolley of the Doomed, you'll soon discover some of Boston's deepest, darkest secrets and the stories of the tormented souls whom many believe still roam the streets and alleyways…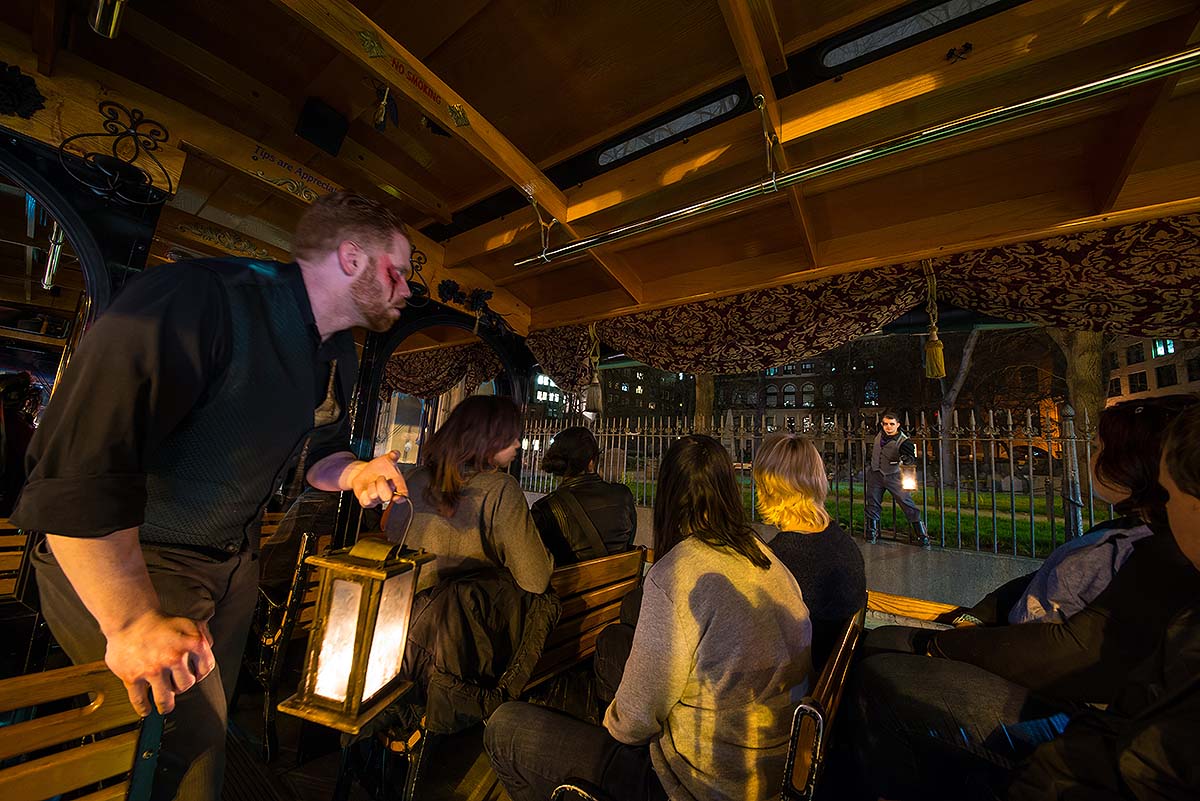 Walk slowly and cautiously through burial grounds that date back nearly 400 years; keep a close eye on your Gravedigger Guide, who's likely just as scary as the stories he or she will be relating—each of our expert guides dresses and acts the part of one of our City's most infamous characters. Learn why many Boston colonists feared being buried alive and be careful not to step too harshly on the many unmarked, unrecognizable gravestones under your feet.
Pass by Boston's Most Haunted Hotel...
Try to imagine how Bostonians felt when The Boston Strangler was still at large; discover why Jolly Jane was anything but jolly. Learn why and how the Boston Harbor was once a source of many deaths in the earliest days. Watch for signs of life from the other side as you pass by Boston's most haunted hotel, the Omni Parker House, and listen to the tales of the resident spirits that have haunted certain rooms for decades.
A Frightseeing Adventure...
Boston's original Frightseeing Tour is an evening of phenomenon and fun, a chance to travel back in time to another era and to see for yourself if ghosts really do exist.
The tour departs daily from the depot next to the Marriott Long Wharf Hotel and is 90 minutes in length. Come with an open mind and see what apparitions are revealed.
Tour runs most dark and stormy nights so dress appropriately. Part of the tour is walking. Wear comfortable shoes.