Temporary Tour Updates: Read our tour updates & safety information.
It has been more than 150 years since the first military funeral took place at Arlington National Cemetery. Since then, more than 400,000 military service men, women and their families have been laid to rest here.
Among them are presidents, astronauts and Supreme Court justices. As you tour these hallowed grounds, you may have the opportunity to witness a funeral taking place; each day there are between 27 and 30 services being held. The sight of a flag-draped coffin or the sound of Taps being played in the distance are just some of the moving moments you may experience while visiting.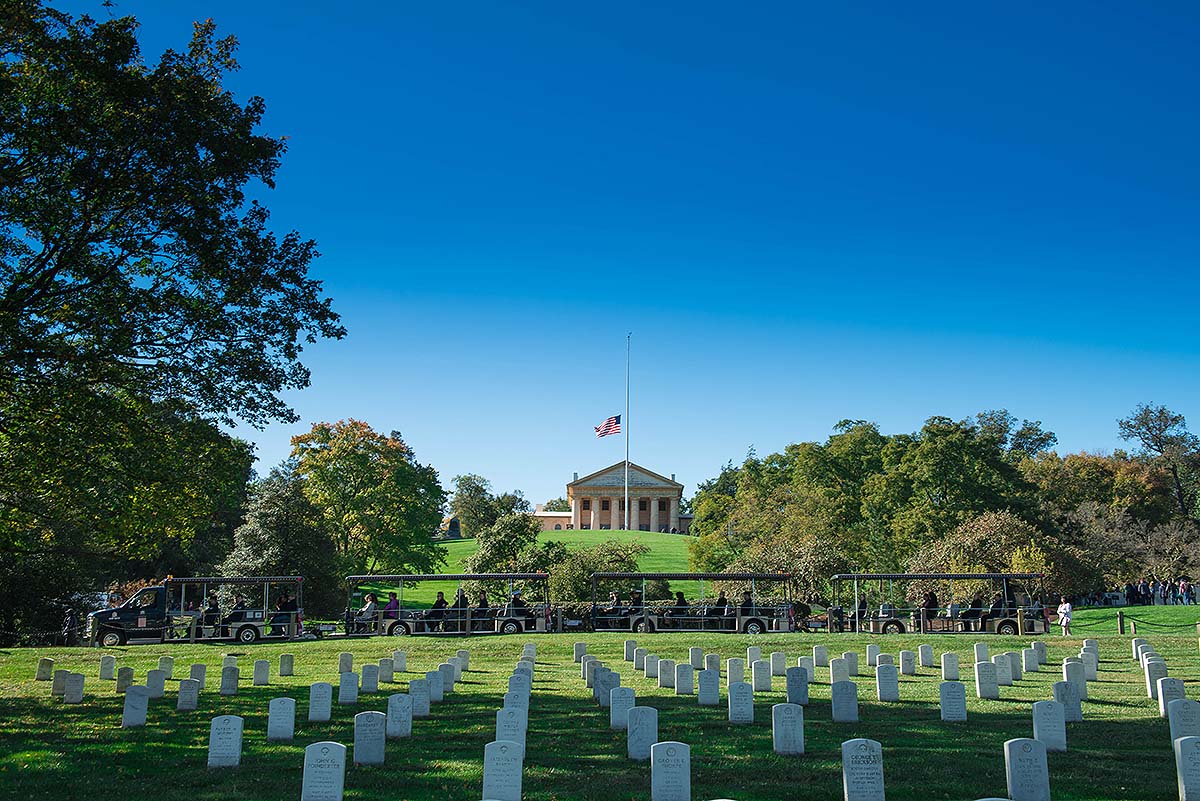 Now, you can make the most of your time by touring Arlington aboard Old Town Trolley's Arlington National Cemetery Tours. Our special tour will transport you through the cemetery, stopping at the most important points of interest and making a 45-minute continuous loop. You'll have a chance to disembark at 6 stops on weekdays and 9 stops on weekends and explore the many acres, view the headstones and feel the immense sense of patriotism that these men and women exhibited while defending the freedom and ideals of America.
Some of the most significant sights you'll see include the Tomb of the Unknown Soldier and the changing of the guard, the Arlington House, The Civil War Unknowns Monument, the Vietnam, World War I and World War II Memorial Trees, the Confederate Memorial and the memorials to the Space Shuttle Challenger and Columbia. You'll also have the chance to view the gravesite of President John F. Kennedy and his family, President William Taft and Alexander Haig, among others. Along the way, your tour guide will share intriguing history and facts about Arlington. While here, be sure to make note of the numerous monuments and dedicated trees that pay tribute to special individuals and events that are such an important part of our nation's history. A visit to Arlington National Cemetery is one that will never be forgotten—like the memory of the men and women who valiantly gave their lives in service.