Old Town Trolley Tours
To transport retail customers to the restoration area along the city's main street, the partners bought a company called Old Town Trolley Tours which consisted of two cut down bread trucks pulling a boat trailer with a metal awning roof and a plywood floor to which garden bench seats were attached. This was our start in the Transportainment business.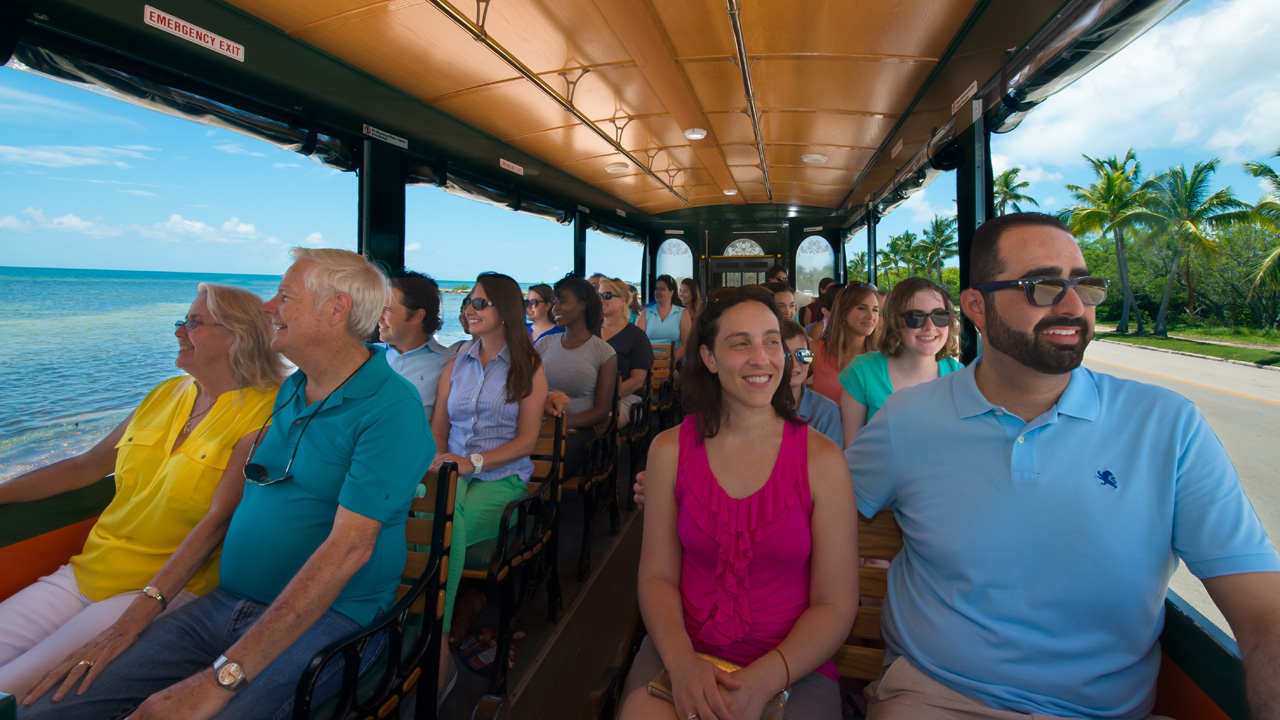 Touring Key West on Old Town Trolley
The Nation's Storyteller
Today, as The Nation's Storyteller, we entertain over two million guests every year at our tours, attractions and historic ships. Millions more visit Historic Tours of America festival marketplaces and themed retail gift stores. We are thankful for every visitor to the great American cities of Boston, Key West, Nashville, San Diego, Savannah, St. Augustine, and Washington, DC where we are located.
"See The Best First"
Over the years Historic Tours of America has grown slowly and steadily. Our invitation to "See The Best First" on our tours and attractions requests that you trust us with your vacation time. We know your vacation time is precious and our 100% guarantee* is our pledge that every Historic Tours of America CASTmember will strive to Make Your Vacations Better!
Thank you for helping us become The Nation's Storyteller.
Edwin O. Swift, III, President
Christopher C. Belland, CEO